CCTV footage shows police brutality at Delhi's Jamia Millia University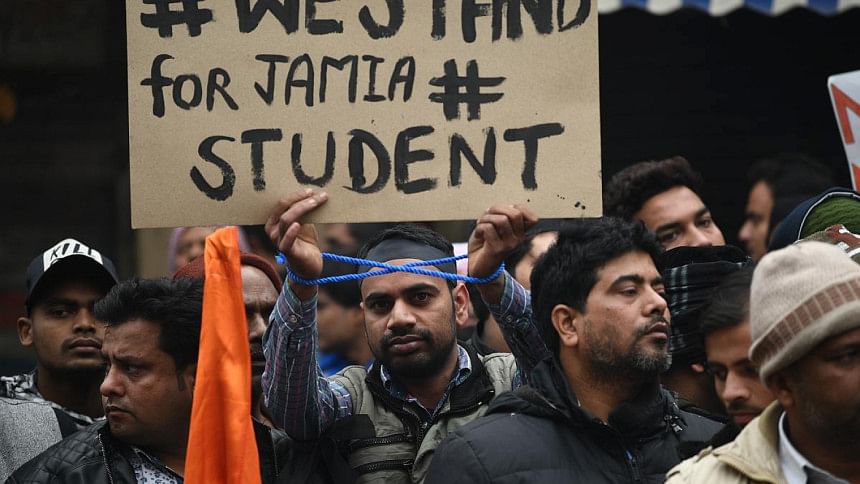 In a video released by Jamia Co-ordination Committee yesterday, Delhi police officers can be seen beating up students in the library of Jamia Millia Islamia University on December 15 last year.
This was the day violence broke out on campus after a protest march against India's highly controversial Citizenship Amendment Act (CAA). 
The CCTV footage shows masked men entering the library alongside police in riot gear and attacking the students inside. 
Previously, Delhi police officials denied the use of violent action on the students of the university.