Priests, bishops sexually abused nuns: Pope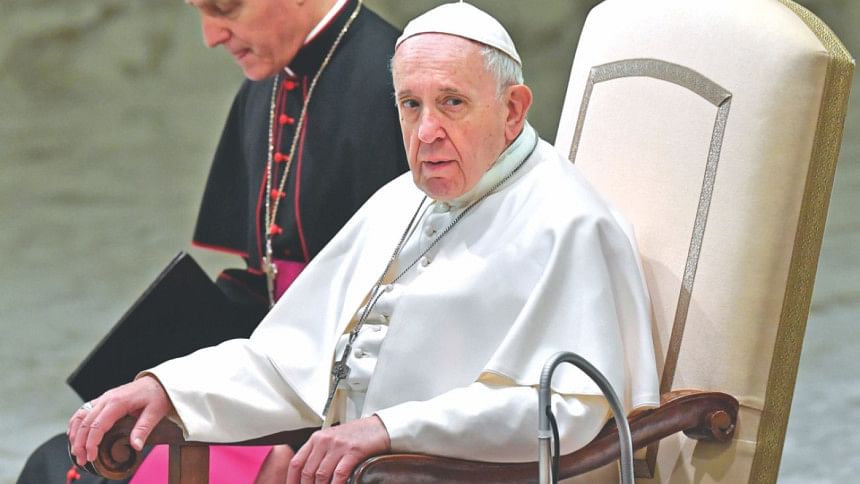 Pope Francis admitted Tuesday that Catholic priests and bishops had sexually abused nuns, the latest scandal to rock the church.
"There are some priests and also bishops who have done it," the pontiff said in response to a journalist's question on the abuse of nuns, speaking on the return flight from his trip to the United Arab Emirates.
The papal admission followed a rare outcry last week from the Vatican's women's magazine over the sexual abuse of nuns, leaving them feeling forced to have abortions or raise children not recognised by their priest fathers.
The issue hit the headlines last year after a nun accused an Indian bishop of repeatedly raping her in a case that triggered rare dissent within the country's Catholic Church.
Francis said the problem could be found "anywhere" but was prevalent in "some new congregations and in some regions".
He said the Church has "suspended several clerics" and the Vatican has been "working (on the issue) for a long time".
He said it was a cultural problem, the roots of which lie in "seeing women as second class".
In the Indian case, Bishop Franco Mulakkal was arrested on September 21 in the southern state of Kerala on suspicion of raping the nun in question 13 times between 2014 and 2016.
Pope Francis suspended him the day before his arrest, appointing another bishop in his place.