Migrant crisis: Thousands arrive in Athens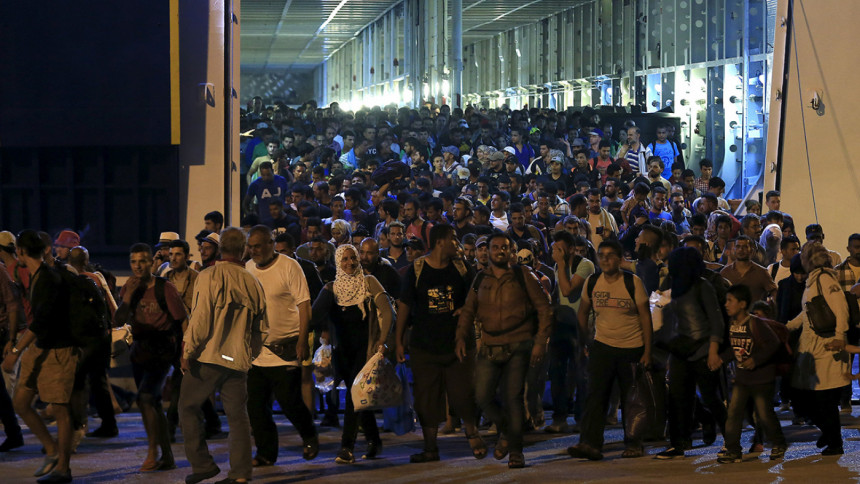 Thousands of migrants are arriving in mainland Greece as the government prepares for talks on tackling the huge number of people reaching its shores.
Two ships carrying more than 4,200 people travelled to Piraeus port at night after leaving Lesbos island.
The whole EU is struggling to deal with an unprecedented influx of migrants.
Hundreds of people, mostly from the Middle East, remain stranded outside a railway station in Hungary after police stopped them travelling through the EU.
The EU's border control agency, Frontex, says 23,000 migrants arrived in Greece last week alone-an increase of 50% on the previous week.
More than 160,000 people have arrived in Greece so far this year - already surpassing last year's total.
The country's government says it lacks the resources to look after that many arrivals, but aid groups say authorities should be doing more.
On Tuesday, Greek President Prokopis Pavlopoulos called his French counterpart Francois Hollande and asked that the situation facing Greece be discussed at a senior European level.
Greece's caretaker cabinet is set to convene later on Wednesday.
Many of those arriving in the country do so on the island of Lesbos, where, according to the Kathimerini newspaper, 17,500 migrants were registered in the last week.
One ferry carrying 1,749 migrants travelling from Lesbos arrived in the port of Piraeus, near Athens, late on Tuesday.
One of the passengers, a Syrian teacher named Isham, told Reuters news agency: "You have to help us. We are human."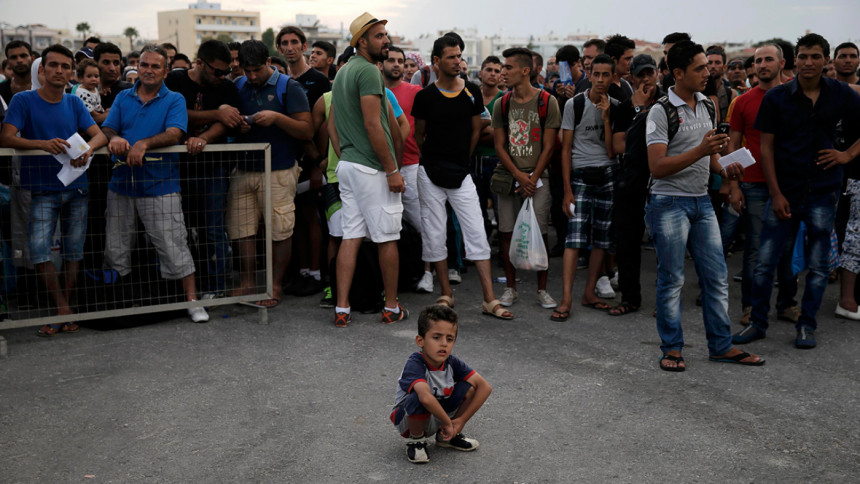 Another, with close to 2,500 on board, was due to arrive early on Wednesday.
Under an EU rule known as the Dublin Regulation, refugees should seek asylum in the first EU country they enter. But Italy and Greece - the main landing points - say they cannot cope with the numbers and many migrants head north.
On Monday, Hungary had appeared to abandon efforts to register migrants, allowing huge numbers to board trains at Keleti station in east Budapest and travel to Vienna and southern Germany.
But police evacuated the station on Tuesday, leaving about 1,000 migrants outside.
Late on Tuesday, an angry crowd chanted "Germany, Germany" and waved train tickets.
Members of the crowd complained that they had paid hundreds of euros for tickets to Austria or Germany.
Hungary said it would now register all migrants and send those it considered to be economic migrants back to the state from which they entered the country.
The number of migrants entering Europe has reached record levels, with 107,500 arriving in July alone.
Germany expects to take in 800,000 migrants this year - four times last year's total.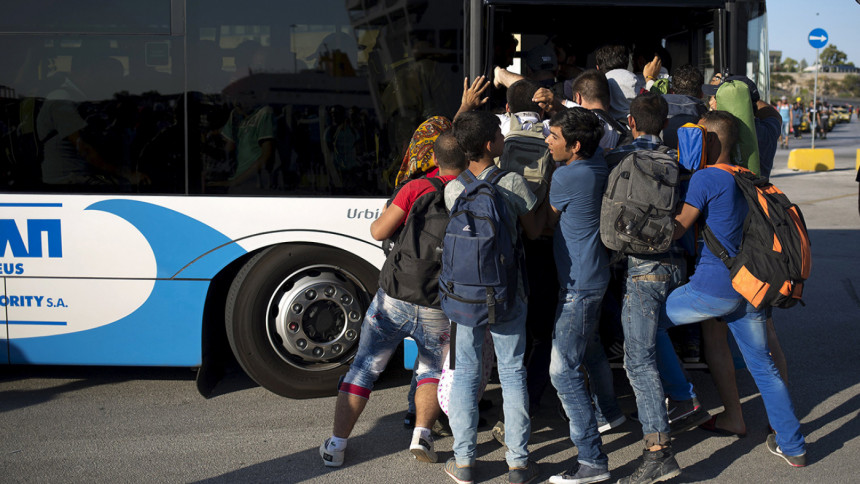 The German government has already said it will allow Syrians arriving from other EU states to apply for asylum. But on Tuesday, a spokesman said the Dublin Regulation had not been suspended.
"Dublin rules are still valid and we expect European member states to stick to them," an interior ministry spokesman said.
The risks for migrants travelling through Europe were highlighted last week by the deaths of 71 people found in a lorry that had travelled to Austria from Budapest.
As a result, Austria reintroduced border controls at main crossings from Hungary.
EU interior and justice ministers will meet in Brussels on 14 September to address the crisis.