'Israel cooperating with IS, al-Qaeda in Golan Heights'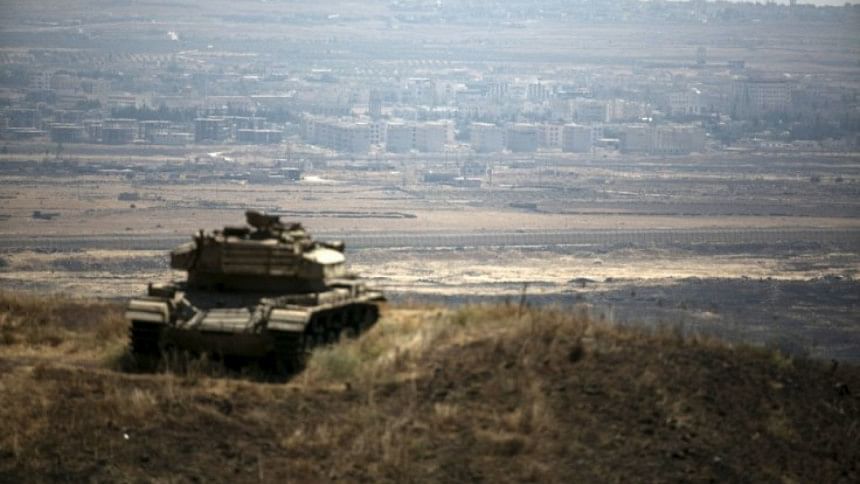 Chief government negotiator of Syria claimed that Israel is cooperating with Islamic State (IS) and al-Qaeda in the Golan Heights.
Bashar Ja'afari made the claim after meeting with UN envoy Staffan de Mistura in Geneva where both the Syrian Government and the High Negotiations Committee (HNC) are discussing the future of war-torn Syria, reports International Business Times.
Only the day before Israeli Prime Minister Benjamin Netanyahu said that Israel would never relinquish the Golan Heights which Israel seized in 1967 as part of the Six Day War.
The rocky plateau has a population of 50,000 and rich with oil deposits that could be worth millions.
The Golan Heights is considered an occupied territory by many in the international community with Israeli settlement buildings there said to be illegal. The Syrian government also claims the territory, which has been monitored by UN peacekeeping forces for decades, reports International Business Times.
Ja'afari said according to the RT: "This Israeli provocation confirms without any doubt the cooperation between Israel and terrorists of Daesh (Isis) and Nusra Front on the demarcation line between where the Golan is and UN troops are positioned.
"It is no coincidence at all that this Israeli escalation was accompanied by irresponsible statements by members of the so-called Saudi delegation at talks here in Geneva," Ja'afari added, referring to the main opposition group.
The area, which borders Syria, was subject to a failed retake attempt during the 1973 Yom Kippur War, and was then annexed by Israel in 1981 when they extended Israeli law over its citizens. On 17 April Netanyahu declared that the Golan Heights was permanently under the country's control, International Business Times reports.
He said according to the Times of Israel: "The Golan was an integral part of the Land of Israel in ancient times," and an "integral part of the State of Israel in the present time. The Golan Heights will forever remain in Israel's hands. Israel will never come down from the Golan Heights."
"The time has come for the international community to recognise reality, especially two basic facts," said Benjamin Netanyahu during the first Cabinet meeting to discuss the area. "One, whatever is beyond the border, the boundary itself will not change. Two, after 50 years, the time has come for the international community to finally recognise that the Golan Heights will remain under Israel's sovereignty permanently."
Netanyahu believes the presence of ancient synagogues in the Golan Heights indicates that the area was part of Israel. Syria responded furiously with state-run SANA news agency saying letters had been sent to UN Secretary-General Ban Ki-moon.