India may allow female soldiers in ground combat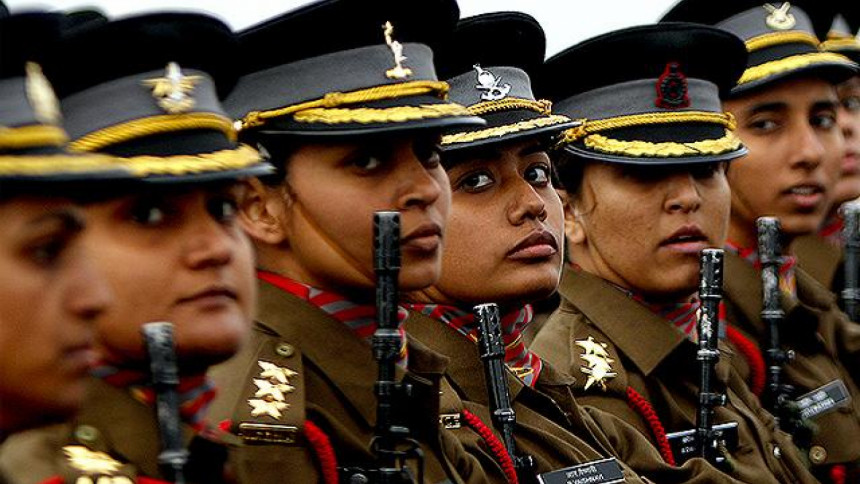 India may allow women in ground combat roles in its army.
Indian President Pranab Mukherjee, who is the supreme commander of armed forces, yesterday told the parliament that the government would allow women to serve in all fighter streams, reports our New Delhi correspondent.
"In the future, my government will induct women in all fighter streams of our armed forces," the President said while addressing the joint sitting of both the Houses of Indian parliament on the first day of this year's budget session.
"Shakti, which means power, is the manifestation of female energy. This shakti defines our strength," the President said.
His remarks came some four months after the Indian government approved an Indian Air Force (IAF) plan to allow women to fly warplanes from June 2017. Three IAF women are undergoing training to become India's first female combat pilots.
The decision — a watershed in the Air Force's 83-year history — has been made on an "experimental basis" and the government will review it after five years.
The armed forces have so far been opposing the idea of women in combat roles on grounds of operational, practical and socio-cultural problems.