Events that shaped the year: Refugee crisis places Europe in quandary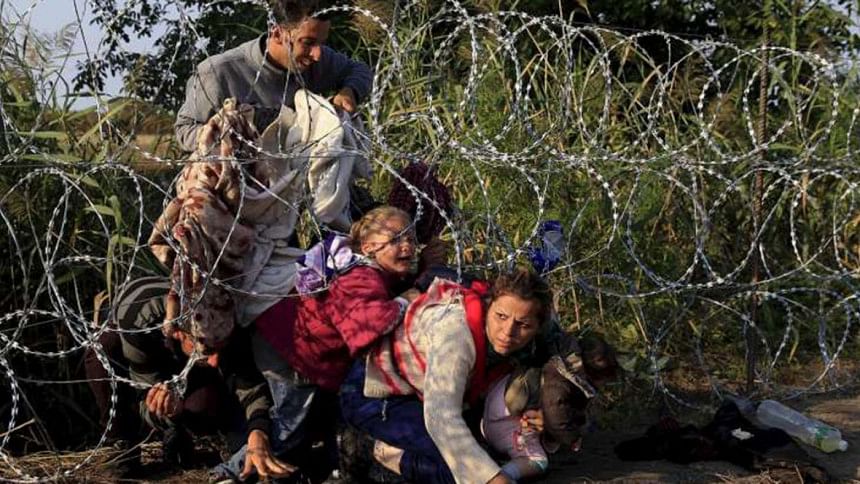 European Union leaders have held no less than five emergency summits but still, they keep on coming: by the time this year ends, Europe would have received at least 1.2 million refugees.
This is the biggest mass movement in a generation and the most controversial in at least half a century, for it could potentially destroy Europe's existing political arrangements.
Almost every EU country bears some responsibility for the continent's current disarray. The Greeks and Italians, at the forefront of this massive influx, are guilty of simply ignoring their European treaty obligations by pushing refugees through towards the richer, western part of Europe.
Many other European nations also turned a blind eye to this migration pressure, provided the asylum-seekers kept moving on. But the biggest role in this saga was played by German Chancellor Angela Merkel, who announced her country's borders are open to all migrants, leading to an influx of a million.
Every European politician knows this cannot go on for much longer, but the EU still prefers to hide behind "vision" rather than action.
EU leaders promised to build 11 refugee centres in Greece and Italy; only two are operational. Governments also agreed to share between them 160,000 refugees; only about 200 were relocated.
Although Turkey has accepted a 3.4 billion Euros (US$3.69 billion) aid package in return for a promise to seal its frontiers, the borders remain as porous as ever. Even grander plans are now in the offing, such as the creation of a new, Europewide border force although these are equally unlikely to materialise.
There is no question that 2016 will be a critical year in this respect: either Europe succeeds in reducing migration flows to more manageable proportions, or its internal arrangements which allow for the free movement of people will collapse, with incalculable consequences. Barbed wire fences are already going up at the borders of many European countries.

Copyright: The Straits Times/ Asian News Network