Rwanda's capital wants to clear its streets of hawkers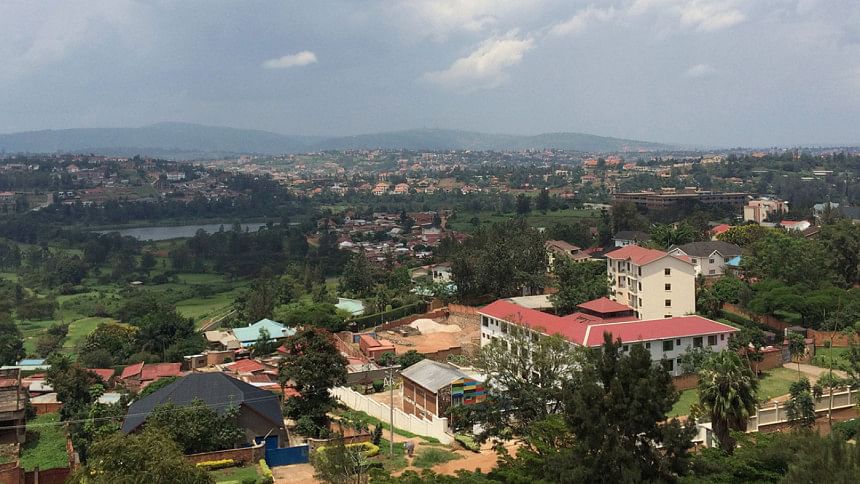 Already boasting one of the cleanest urban centers in Africa, authorities in Rwanda's capital want thousands of street hawkers to form registered co-operatives or find formal work as they try to raise taxes and make the city even tidier, the mayor said.
Kigali has a reputation for order that is rare on a continent of sprawling and often chaotic conurbations, and lately officials have stepped up measures against hawkers on the street, which activists say can be draconian.
"Kigali's target is to be a clean city so these street vendors are an impediment to cleanliness," Mayor Monique Mukaruliza told a news conference on Tuesday to explain the plan.
She said it included encouraging hawkers to set up co-operatives and register businesses, both of which would pay tax.
Plastic bags may litter many African cities, but they are banned in Rwanda, so the capital and its lush green surrounds are free from ragged bits of plastic fluttering on fences or clogging drains. Workers trim grass verges along the well-swept roads of Kigali, a city of about 1.1 million people.
Nevertheless, thousands of hawkers - undeterred by what they say is police harassment - still offer juices and fruit or sell cheap sunglasses and trinkets, trying to make living in a nation where per capita income is just $730 a year.
Human Rights Watch said in September the authorities beat and arbitrarily detained "undesirables", such as street vendors, prostitutes and beggars. Officials deny the charges.
"They take our products and sometimes arrest us," said one woman carrying an infant and selling apples in a car park, who declined to give her name. Each time she is released, she said she returned to the only work she could find.
It can carry risks. Theodosie Uwamahoro, 27, a juice vendor at one of Kigali's main bus stations was killed on May 7 after she tried to run away from a member of a district security force, police said. The case is under investigation.
"The person who killed this street vendor was taken to the police," the mayor said, without identifying the person accused.
The authorities said they were still counting the number of street vendors. The mayor of Nyarugenge, one of three districts in Kigali, said there were almost 5,000 in his area.
Mukaruliza said plan was making progress but noted: "We wish this process would be much quicker."