20 killed in northeast Nigeria mosque blasts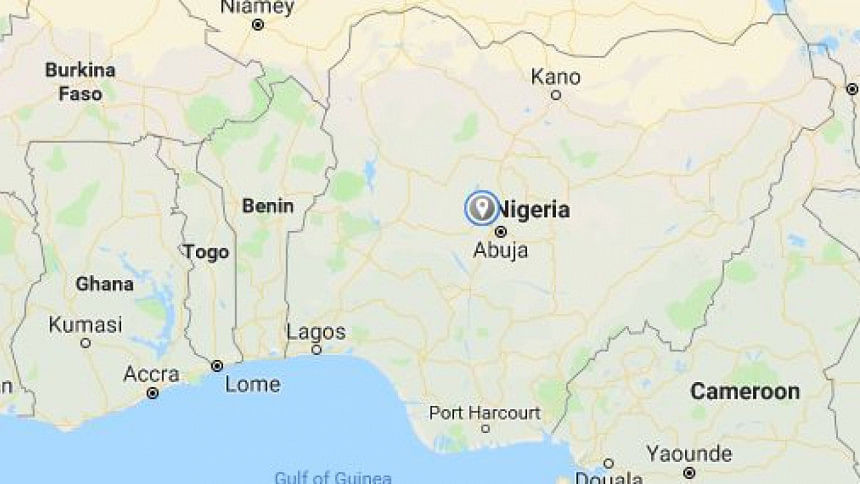 Explosions in and around a mosque in northeast Nigeria killed at least 20 people today, police said.
The blasts in the town of Mubi bore the hallmarks of Islamist militant group Boko Haram, which has waged an insurgency in Africa's most populous country since 2009 and often deploys suicide bombers in crowded places.
The jihadist group on Thursday carried out an attack in Maiduguri, capital of neighbouring Borno state, that killed four people.
More than 30,000 people have been killed in the insurgency, which has also forced some two million to flee their homes.
Abdullahi Yerima, police commissioner in Adamawa state, said a suicide bomber struck at the mosque at around 01:00 pm (1200 GMT) and a second bomber detonated a device some 200 metres (220 yards) away as worshippers fled.
"About 20 people have died", he said, adding that more than a dozen were hurt.
Boko Haram held territory in Adamawa state in 2014 but troops pushed the insurgents out in early 2015 and Mubi was relatively peaceful until a suicide bomb attack in November 2017 that killed 50 people.
Insecurity has become a politically charged subject in the run-up to a national election next year that President Muhammadu Buhari, who took office in 2015 with a promise to end Boko Haram's push to create an Islamic state in the northeast, has said he wants to contest.