Nigeria bombs leave at least 42 dead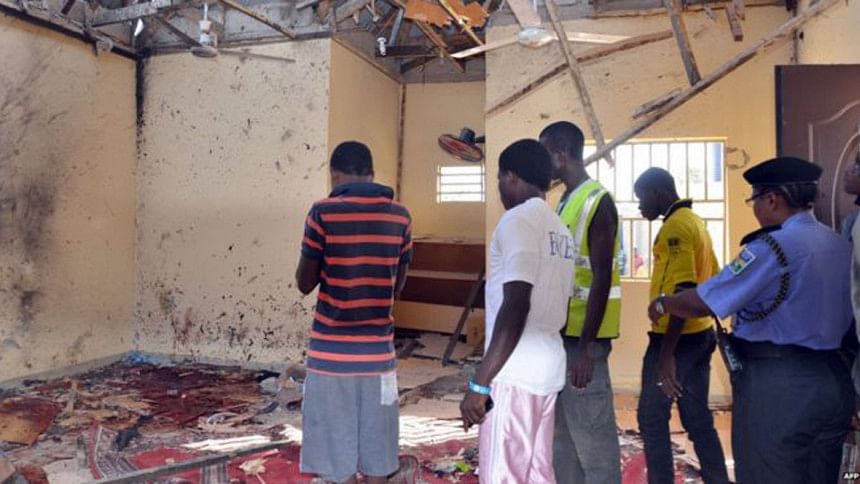 Two bomb attacks in north-eastern Nigeria have left at least 42 people dead and more than 100 injured, officials say.
At least 27 people died when a bomb targeted a newly opened mosque in the town of Yola.
Earlier, 15 people were killed in a suicide bombing in Maiduguri.
It is not clear who carried out the bombings but the Islamist militant group Boko Haram has carried out many attacks in the area.
The group has targeted both Christians and Muslims who do not adhere to their ideology.
The first blast, in Maiduguri, occurred early on Friday morning as worshippers arrived for dawn prayers.
An eyewitness told AFP that there was one suicide bomber involved.
The second, larger blast targeted worshippers attending Friday prayers at a newly inaugurated mosque in the Jimeta area of Yola.
Thousands of people have been killed and millions forced to leave their homes by Boko Haram violence in recent years.