A trail of death and mismanagement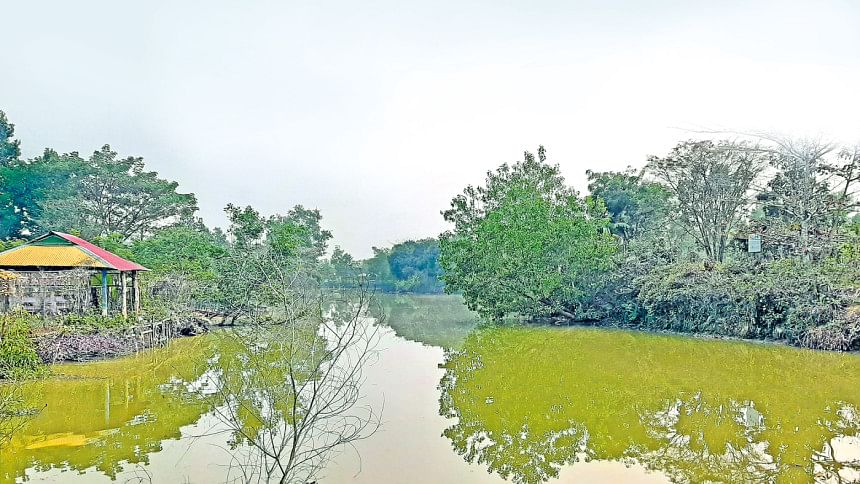 Despite the forest department lacking the skilled manpower needed to run two existing safari parks, plans are underway for yet another safari park project in Lathitila forest in Moulvibazar's Juri upazila, at the cost of destroying natural forests.
The prospect is particularly troubling given the recent heart-wrenching death spree of animals at Bangabandhu Sheikh Mujib Safari Park in Gazipur. Between January 2 and February 3, along with a tiger and a lioness, 11 zebras died in the safari park. Two top officials of the park were removed over negligence of duty involving the incident.
The authorities initially tried to conceal the death of a tiger inside the park but a local lawmaker disclosed the information in a briefing. Later, the safari park authorities said that the tiger died due to anthrax infection and the lioness died due to old age complications.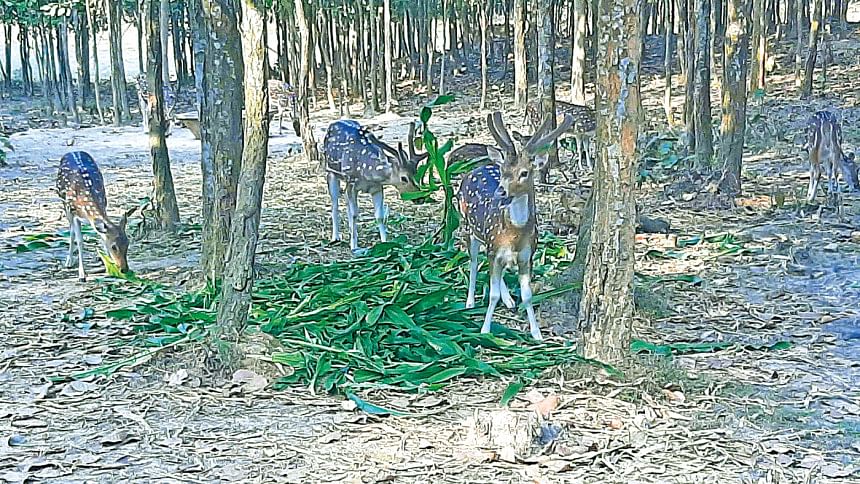 Prof Dr Md Abu Hadi Noor Ali Khan of the Department of Pathology, Faculty of Veterinary Sciences, Bangladesh Agricultural University (BAU), and a member of the medical board formed to find the cause of the deaths, said three zebras died of injuries to their bellies while the others were suffering from pneumonia.
However, the actual cause of injuries could not be specified yet.
"Due to the cold weather, eight other zebras might have been infected with pneumonia, increasing their respiratory problems and decreasing their immunity," said Dr Khan. "The zebras had a chance to inbreed at the park, which made the animals genetically weak."
Traces of lead and nitrate were found in the grass fed to the animals. According to Dr Khan, excessive amounts of urea, used for rapid growth of grass, and insecticides to kill insects in the grass could also be harmful for animals, particularly foreign breeds who do not have immunity against such fertilizers. 
"Besides, the surrounding area (around the park) is heavily industrialised. The fumes from battery-run auto rickshaws and fuels in addition to the presence of lead caused a chemical reaction," he said.
There are around 1,500 animals of 70 different species in the safari park. In the beginning, a total of 25 zebras were brought to the park. Their number increased to 50 over the years. However, since 2017, 32 zebras have died, forest department sources said.
Currently, there are 70 animals of seven different species in the African safari within the safari park.
"The African safari has only 60 acres of space but it needs at least 180 acres now, as the number of animals has increased manifold," said an official of the Gazipur safari park.
Wildlife experts said the safari parks in the country do not abide by international standards, according to which, if you import an exotic animal, you must create an atmosphere similar to its country of origin.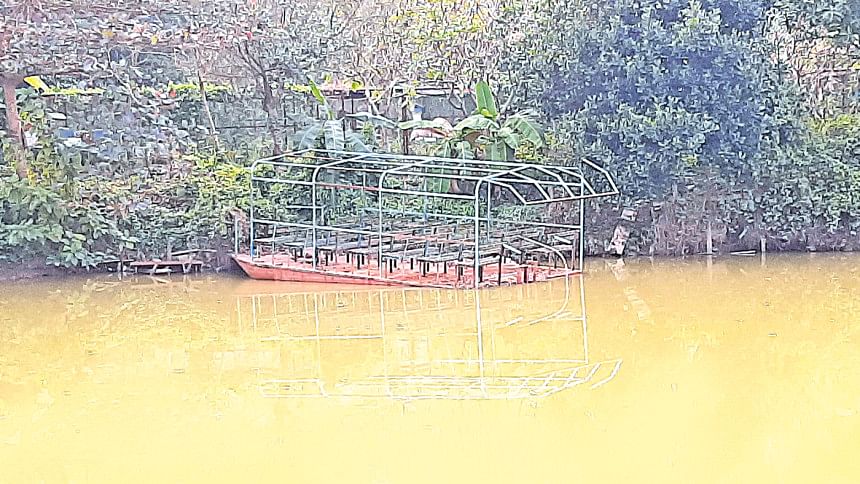 Prof Dr Anwar Hossain, former chairman, Department of Zoology, University of Dhaka and CEO of WildTeam, said, "When they import African animals, they cannot also import the African environment. It is easy to create an artificial atmosphere for exotic animals in a zoo, but it is hard to create such an environment in a bigger space like a safari park. If we import animals from Africa and and keep them here without recreating their habitat, we make them vulnerable," he said.
"Besides, veterinarians from Bangladesh do not learn how to treat zebras. They learn about the treatment of cattle, so it is hard for them to treat zebras when they are sick," he added.
Following the death spree, the government formed a four-member medical board, which provided a set of recommendations to resolve the problems, including increasing the manpower to provide round-the-clock service to the wildlife. At least three veterinary surgeons are in need of urgent appointment for the park right now, they suggested.
But in reality, the safari park has been suffering from a lack of skilled manpower since the beginning.
According to Amir Hossain Chowdhury, chief conservator of forests (CCF), the entire forest department has only three veterinarians.
"We have deployed a veterinarian for Gazipur Safari Park, one for Dulahazara Safari Park and another for Sheikh Kamal Wildlife Centre. We would not be able to deploy more vetss for the Gazipur park even if we wanted to," he said.
Regarding skilled manpower, Chowdhury said, "When the project was first undertaken, some training was arranged for the staff. But other than that, the forest department does not have people with skills to oversee and provide necessary services to the wildlife."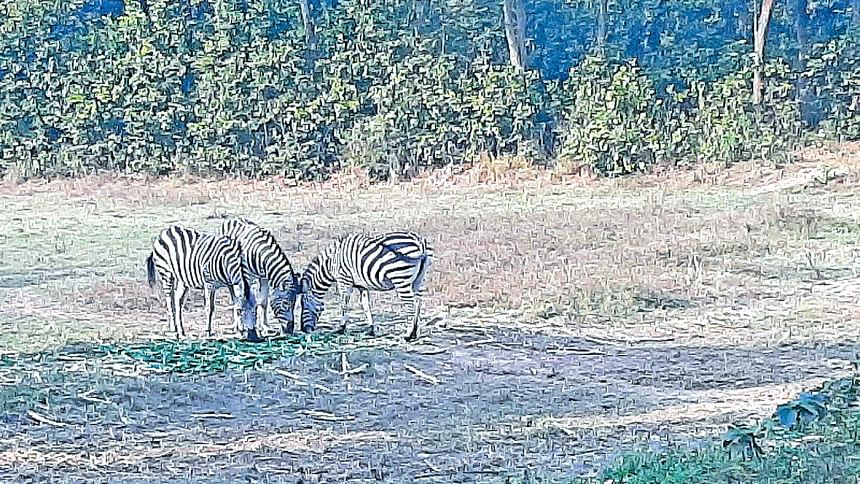 Currently 58 employees are deployed for the entire Gazipur safari park, which is spread over 3,810 acres of sal forest. A total of 32 employees are full time staff while 26 are working on hire (outsourcing) under the Gazipur Safari Park project.
"Since the beginning, the safari park has been running on a trial and error basis," he admitted.
Experts also recommended examining the feed and fodder for the animals. However, when asked about the quality of food at the safari park, Amir Hossain said, "As the park does not have a lab, it was not possible to test the animal feed and determine its quality."
According to  thenewly appointed project director Molla Rezaul Karim, all the recommendations of the expert committee will be implemented soon.
"We will consult with local and international experts regarding management of those animals," he said.
Yet another safari park
Masterplan for a third Bangabandhu Sheikh Mujib Safari Park to be set up in Lathitila forest in Moulvibazar's Juri upazila, with a budget of BDT 846.25 crore, awaits government approval.
Out of the BDT 846.25 core, BDT 203 crore was kept for animal management and BDT 182 crore for purchasing animals for the safari park.
Despite protests from environmentalists, the Ministry of Environment, Forest and Climate Change finalised the safari park project.
Asked about how they are going to manage the manpower for the third safari park as they do not have skilled manpower for existing two, Amir Hossain Chowdhury said, "Once the project is okayed by the government, we will recruit people."
"Why do need only three safari parks?" asked Prof Anwar Hossain. "The government should have run only one safari park with Bangladeshi animals first, ensuring international standards, instead of importing these foreign animals and putting their lives at risk."
Speaking about the government decision, Sharif Jamil, General Secretary of Bangladesh Poribesh Andolon (BAPA), said, "Establishing a safari park in a reserve forest will eventually lead to the destruction of the forest and its natural habitats."
Ishtiaq Uddin Ahmed a, former chief conservator of forests who also served as country representative of IUCN (International Union for Conservation of Nature) said, "As the masterplan is ready, that means they will establish the park anyway."
"We are witnessing a disaster at Gazipur safari park as we failed to ensure proper management and habitat for alien species brought into our safari park. I fear this will repeat in the new park too. Without focussing on more safari parks, the government should focus on conservation of local species which are already endangered and on the verge of extinction," he said.
Our Gazipur correspondent Abu Bakar Siddique, Mymensingh correspondent Aminul Islma and Sylhet correspondent Dwoha Chowdhury contributed to the story.