How can we start the open data revolution?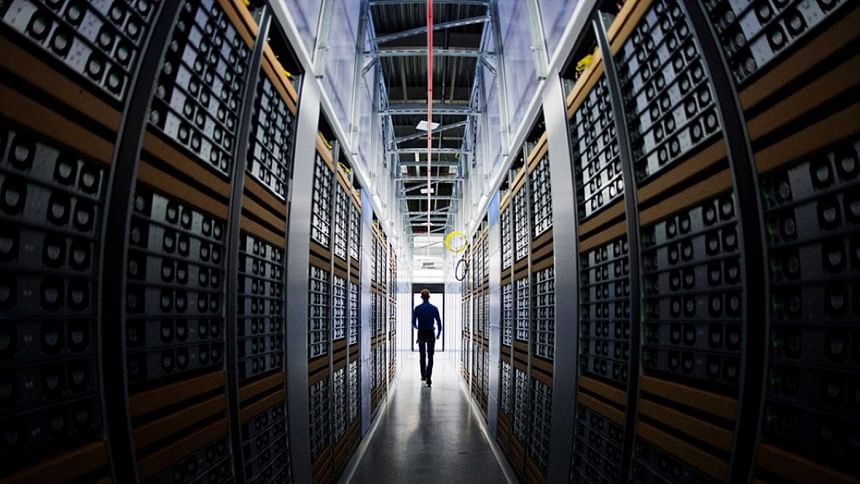 How well do we know ourselves? What is the best way to even measure the country's progress? How can we practise evidence-based public policy? How can we engender innovation? One of the scientific ways is to take a "data-centric approach." This means that the government primarily takes the driving seat to ensure that the country's data assets are properly and timely curated, and are made available for the agencies and residents to consume. Unfortunately, the traditional means of collecting, manipulating, and building indicators of progress has become too slow and very expensive at this age of computational revolution. Scientists around the world are now talking about the potentials of Big Data and machine learning as complementary, and sometimes as an alternative path to facilitate data-centric decision-making. We also want to see ourselves at the forefront of technology. But before we jump on the Big Data bandwagon, we need to put the focus on creating value from our traditional sources of data. However, the question is: Where do we start?
To be honest, there is no playbook to start the process. But every scientist and practitioner will agree on one thing: we need to establish a culture of data-centric decision-making in all possible spheres of our societies. This is the job of the modern government that has already chosen to walk on the path of "digital transformation." The first task of the government is to make an effort to make any data available. Why? There are several reasons behind it. Firstly, it benefits the government itself by making inter-institutional decision-making an easy task. Agencies working in silos amass a vast amount of data that other agencies could benefit from but do not have the access to. Secondly, non-governmental organisations and businesses can make better decisions on innovation, investment, and expansion. Finally, academia and research organisations can help improve the government's data efforts by scrutinising the structures and processes which can ensure better data-centric governance.
The second task is to ensure "usability." Availability is important, but it does not ensure the use. Data must be "reusable," meaning they should be in open formats that can be read by software, and users will have the legal right to "reuse" them. Why? While a large amount of data is published on government websites, most of them are meant to be read as stand-alone documents and not reused for other purposes. This makes these data unusable by modern computational and statistical software.
Making data available and ensuring their reusability is the philosophy of the "open data" movement. This global movement picked up steam in 2013 when G8 leaders signed an "Open Data Charter." This charter promised to make public sector data openly available, free, and in a reusable format. Over time, countries around the world embraced this philosophy as a tool to ensure transparency and efficiency, and engender innovation.
Bangladesh approved an open data strategy in 2016. But the strategy focused only on the release and publication of data at the national level. Even though the country has many key ingredients in place to implement a high-impact open data programme, a look at the open data platform tells us that the progress has been very slow. If we assume the number of datasets uploaded as a measure of activity, Bangladesh till early 2021 uploaded 134 datasets, while our neighbours Nepal and India have 616 and 10,224, respectively. In general, supply increases where there is increasing demand. It seems that there is a general lack of demand for using the open data platform in Bangladesh.
Around the world, open data platforms not only helped governments get organised and do away with siloed decision-making, but also engendered many innovative services. The UK government records the category of the person and organisation requesting datasets on the website data.gov.uk. They report that after private individuals, start-ups and SMEs are the largest categories of requesters. Open data start-ups like CityGrows built open data platforms that help non-technical government staff build and customise digital services. Estonian ICT company Datel has been developing a new early warning system based on satellite open data for large infrastructure such as railways, highways, bridges, ports, etc to make them more accessible and secured. In South Korea, a start-up named Modu Parking released an application that lets parking space owners lease out their spots to others. The company started by aggregating data about car parks from municipal open data portals. Around the world, there are many such stories of innovation.
Unfortunately, stories like that are rare or non-existent in Bangladesh. This points out our inertia to make evidence-based decisions and the lack of awareness of the innovative use of data. We collect data for the sheer fact that it must be collected, being unaware of its intrinsic value. Moreover, most of the government agencies and potential non-government users are likely not aware of the 2016 strategy. Academia has not come forward with innovative research either, which would pressurise the government to make this platform a rich source of information and innovation.
If Bangladesh wishes to become a truly innovative country, we need to focus on our data assets. We need to create demand by raising awareness that in turn will ensure the supply of quality data. One way to do it is by involving academia to come up with innovative projects based on our available data resources. If the government does not show interest, private organisations and academia should come forward. Let the data revolution begin by making the open data initiative a success.
Dr Moinul Zaber is senior academic fellow at the Operating Unit on Policy-Driven Electronic Governance (UNU-EGOV) in United Nations University (UNU), Guimaraes, Portugal. His Twitter handle is @zabermi. The views expressed in this article are those of the author and do not necessarily reflect the official policy or views of the UNU.