Inflation chokes lower and middle classes
How are ordinary people to survive?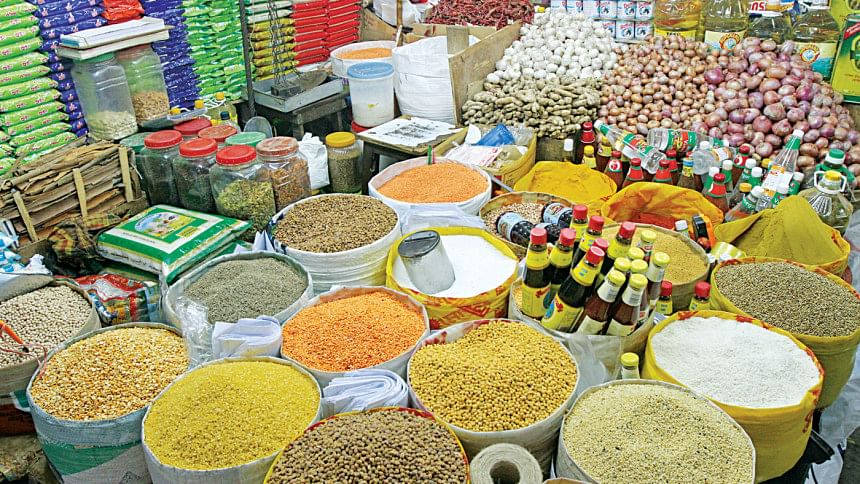 The unbridled prices of essential commodities, coupled with the fuel price hike, are increasing the woes of people belonging to the low and middle-income ranks in Bangladesh. The situation has escalated to such a degree that today the kitchen markets are places most people dread to visit on a daily basis.
It goes without saying that prices of daily essentials were already high during the pandemic, which had dented the pockets of the lower and middle classes, many of whom lost their regular sources of income due to prolonged lockdowns to counter the pandemic. Many families were forced to reduce consumption, encash savings, sell properties and borrow from friends and family members. And to be candid, not all families in distress had such options at their disposal to survive.
The added cost of fuel came as a major blow as it contributed to the sudden escalation of commodity prices. Eminent economists are of the opinion that price hike of fuel has been completely arbitrary, which caused a chain reaction in the commodity markets. Under the circumstances, a middle-class family cannot buy the same amount of food as the cost alone has almost doubled compared to a year ago, although family income has remained mostly the same.
Though the Covid-19 virus appears to have become less potent in recent months, and normalcy has somewhat returned to life, the kitchen markets show no signs of letting up. On one pretext or the other, traders keep increasing prices of essential commodities with total impunity.
We believe strict monitoring of markets by competent authorities is essential to check price escalation of essentials because uncontrolled price inflation will have a catastrophic impact on the budget of the low and middle-income families. It will also affect the nutritional status of low income groups who have already had to decrease their daily consumption to adapt to their changed financial situation during the pandemic.