Don't let technicalities get in the way of free press
The government should empower newspapers, not clip their wings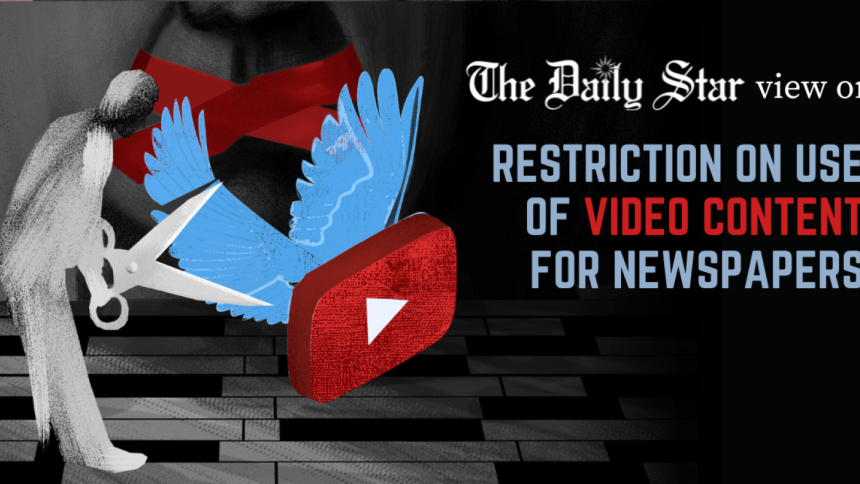 The information minister has said that newspapers are not permitted to broadcast talk shows and videos on their online platforms "as per their declarations", and that "we will take action against them" for the supposed violations. We cannot help but be alarmed by such remarks given the challenges that already surround the free press in Bangladesh. This fixation on what newspapers can or cannot do follows a "rich" tradition of inhibiting legislation on the newspaper industry, and even gives public utterance to the antagonism in which the state often appeared to stand towards free press, more so in recent years than ever before.  
Just the other day, we explained in this column how the digital media is replacing traditional media as the new frontier of censorship and journalist repression. The 2022 World Press Freedom Index, released in early May, lends credence to this point as Bangladesh ranked 162nd out of the 180 countries and territories surveyed. A significant contributor to this qualification is the fact that between January 2020 and February 2022, more than 200 journalists were implicated under the Digital Security Act (DSA). Editors and media managers have repeatedly blamed such legislation and rules for putting journalists in danger and curtailing their freedom. Only last week, even after a public pledge by the law minister, a local editor was arrested immediately after the filing of a DSA case against him. He was granted bail a day later.
The question of whether newspapers can or cannot publish video content (like talk shows) on their websites is a technicality that we fear is being weaponised to further restrict the space for journalists. The argument that they cannot is legally tenuous, morally unsound, and technically counter-intuitive as it contrasts the free, democratic nature of the digital ecosystem. Today, there is hardly any newspaper that doesn't have Facebook, Twitter, and YouTube accounts. The ability to use these social media tools has thrown a much-needed lifeline to legacy news media struggling in a digital age. Restricting their use does not just go against the freedom of the press and people's right to information, but also against time itself. It also flies in the face of the so-called digital advancement the government is so proud to have achieved.
We urge the government to refrain from pursuing such policies. Regulating the media is one thing; clipping its wings in the name of regulation is a totally different thing. We already have more media laws and rules than perhaps needed – with still more in the offing – but not one of them could withstand scrutiny by experts. The government should focus on rectifying those to make them media-friendly, instead of trying to subjugate it to further restrictions.