Taylor Swift sued for false groping accusation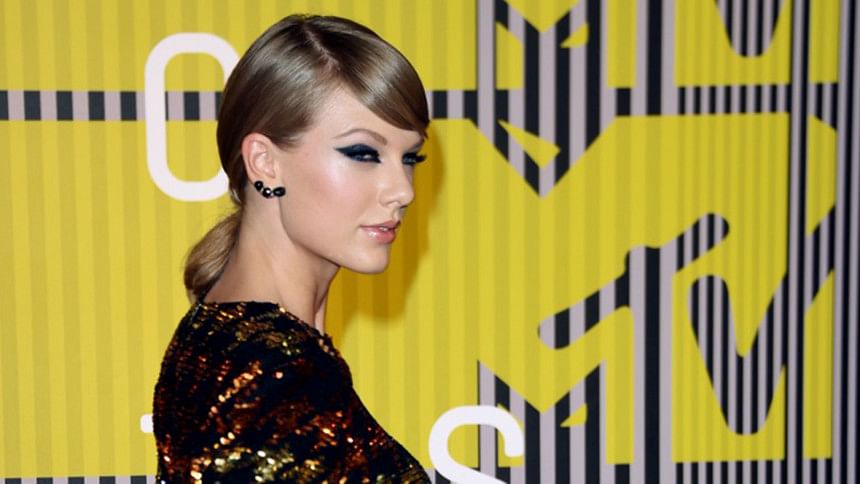 Singer Taylor Swift has reportedly been sued by former radio host David Mueller after he was wrongly accused of inappropriately touching the popstar during a photo session at the Pepsi Center.
According to The Denver Post newspaper the lawsuit was filed on Thursday. In the lawsuit, it was said that Mueller lost his job and got banned from Swift's concerts for life due to the false accusation, reports aceshowbiz.com.
The alleged groping incident happened on June 2, 2013 when Mueller was invited to meet and greet Swift backstage, as part of his job at 98.5 KYGO radio station.
According to the suit, "Swift suddenly announced it was picture time" and "quickly put her right arm" around Mueller's girlfriend Shannon Melcher. Mueller jumped into the photograph "at the last second". Swift thanked the couple and left after the photo session.
After taking the image, Mueller met a co-worker who "excitedly told him about his experience meeting Swift earlier that night." The co-worker "described and demonstrated how he had put his arms around her, hands on her bottom," according to the suit.
Later on, Craig, a member from Swift's security team, approached them and accused Craig of groping Swift's bottom earlier in the night.
While Mueller denied the accusation, other security members came in and surrounded the couple. The security members, according to the suit, verbally abused the couple and escorted them to an exit door.
Mueller was then fired from his job on June 4, 2013.
"Mueller steadfastly maintains that no inappropriate contact of any kind occurred between him and Swift," read the suit.
In the suit, he claimed he lost his job and other business opportunities because of the false accusation. However, it's unclear if Swift knew about the groping allegation or Mueller's firing.
She has yet to comment on the lawsuit.