Closure of unregistered hospitals: Knee-jerk reaction not the answer
DGHS needs a realistic plan to bring unauthorised hospitals, clinics and diagnostic centres under regulation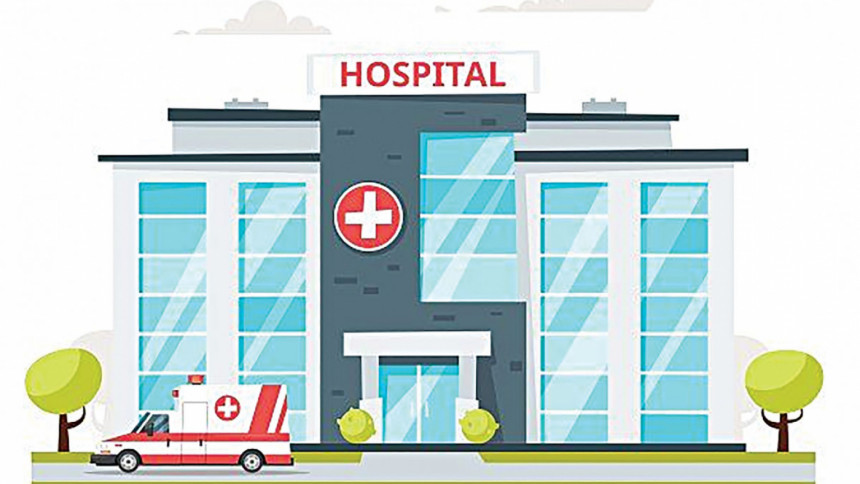 In a rather dramatic move, the health directorate has ordered closure of all unregistered private hospitals, clinics and diagnostic centres within 72 hours, including those that have applied for licences but are operating without it.
There can be no doubt that unregistered hospitals must be brought under government monitoring and regulation, given the critical services they offer to the public, and the grave repercussions of allowing ill-equipped institutions with untrained staff to continue operations. Earlier this month, 25-year-old Sheuli Begum and her unborn child died at a local unauthorised hospital in Narail's Kalia upazila, when an unregistered health official failed to complete a caesarean operation. Reportedly, the DGHS decision to shut down unauthorised private hospitals follows a recommendation by the National Human Rights Commission (NHRC) to bring those responsible for the untimely deaths.
Despite the urgency with which such institutions must be handled, we cannot but be wary of the knee-jerk reaction of the government in allowing only 72 hours to close down all such institutions. Is it even realistic when the government doesn't even have a list of all such unregistered institutions in Bangladesh? Does it have the capacity to follow up on its directive? And if it does, why has it allowed more than 5,000 unregistered hospitals and clinics to operate since 2018, when the DGHS introduced its online registration system? The DGHS issued a similar directive in August 2020 to private healthcare organisations to register online within August 23 the same year, warning of legal action against those unregistered. What major steps, if any, were taken following the directive? Who will answer for this inaction?
Unfortunately, what such hasty and unplanned reactions from the DGHS do is create the perfect conditions for underhanded transactions to take place. Leaders of the private hospital owners' association have long alleged that it is difficult, if not impossible, to meet all the criteria set by the DGHS for registration, and that only through payment of bribes can organisations get the required paperwork. There have been allegations, too, of many private hospitals getting registered via unethical means, despite not fulfilling all the requirements. Corruption, mismanagement and irregularities are built into the system, and the DGHS, we regret to note, is part of the problem.
The DGHS cannot absolve itself of its responsibilities as it attempts to provide prescriptions to bring the health sector under control. How can we trust it to do the needful when it has consistently failed to bring corrupt elements within its own department to book? If it really wants to bring some semblance of regulation and safety back to the sector, it must come up with a realistic timeline and plan to bring all hospitals, clinics and diagnostic centres under registration and regular monitoring. It must strengthen its regulatory framework, ensure compliance, and check corruption at all levels of operation.