Bikers rule footpaths, pedestrians roads (video)
If you are told: Name a city where you can drive or walk as you like, the first answer would be Dhaka!
People find their own ways to go around the city because there are not enough roads. The footpaths are blocked by street hawkers and all kinds of stuffs.
Traffic signals change colours—from green to red to green again--but the drivers need not pay any attention to them, because the traffic is not controlled by traffic lights.
But even worst menaces are motorcycles zooming by on the footpaths or people darting through the speeding cars to cross the roads among the already chaotic traffic.
Ignoring even the High Court's order, motorcyclists use footpaths freely just to save their times during gridlocks.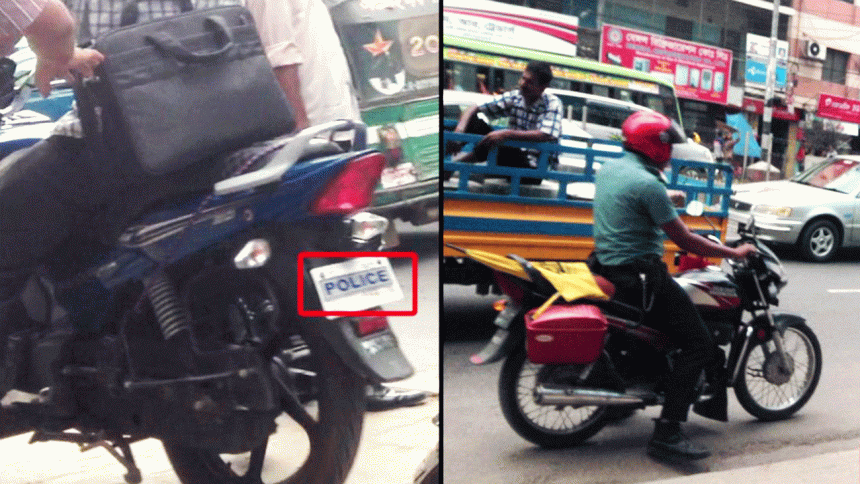 Most of the footpaths are "bike-paths" now as young bikers and even the cops don't think twice to ride the paths.
Pedestrians leave the footpaths and walk on the streets to be 'safe.'
Footpaths do not really have any space for walkers in the city.
"We can hardly walk on the footpath as the hawkers own them. Sometimes we are even harassed by them," a teenager told The Daily Star.
Do the police even care about the whole thing?
Rasel Ahmed, a traffic sergeant at Farmgate intersection said they can't stop motorbikes on the footpaths. There are just too many of them.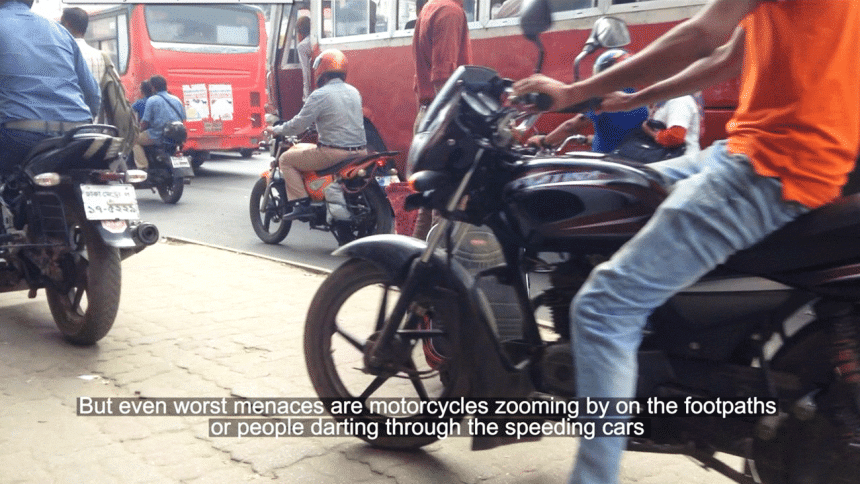 In March 2012, the High Court ordered the authorities to stop bikers on footpaths to make it safe to walk.
 "I know it's illegal to ride like this but I am doing this by mistake," said a biker at Kazi Nazrul Islam Avenue on Wednesday.
However, several bikers were too ready to blame the traffic mess.
Several other bikers apologised hurrying away.
"It's a mistake and I'll never do this again," said a biker adding that more awareness is needed.