Police officer protects child with own body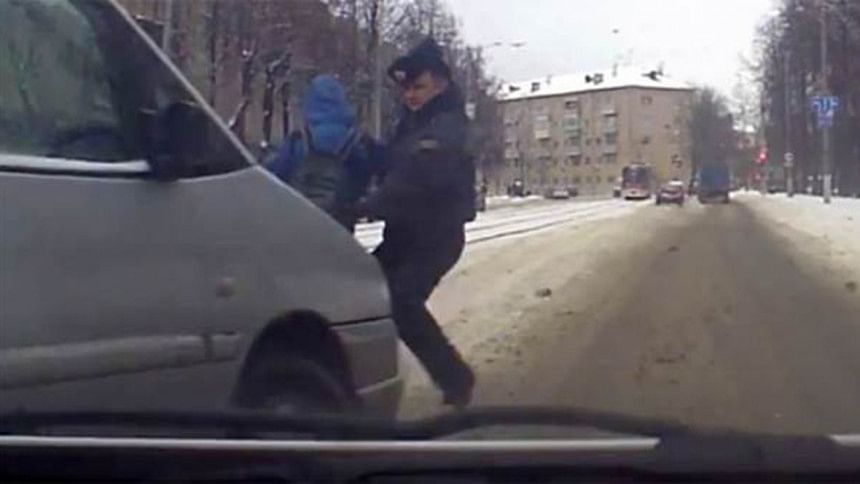 A Belarusian police officer was caught on camera protecting a child from getting hit by a car while crossing road, reports The Indian Express. The video that has gone viral was released by Ministry of Internal Affairs of the Republic of Belarus and appears to have been recorded on car's dashboard camera which shows a young boy crossing a snowy road reportedly in Vitebsk, northeast Belarus.
Watch: Police officer protects child with his body from being hit by a car: A police officer in Belarus was ca... https://t.co/d5xqat7XOa

— Belarus News Lins (@dlbelarus) March 5, 2016
In the video the officer, Sergey Batalko was walking behind the boy and dragged him away right before any dangerous accident could occur. As a result he got hit by the car himself and was injured slightly, reports The Indian Express quoting RT.com. The driver who hit the two may be fined and his license has been suspended for two years, says the report in The Indian Express.
dlbelarus: Watch: Police officer protects child with his body from being hit by a car: A police officer in Belarus… https://t.co/z3FviT2BQB

— Capt. David Bychkov (@david_bychkov) March 5, 2016