Two Bangladeshi students killed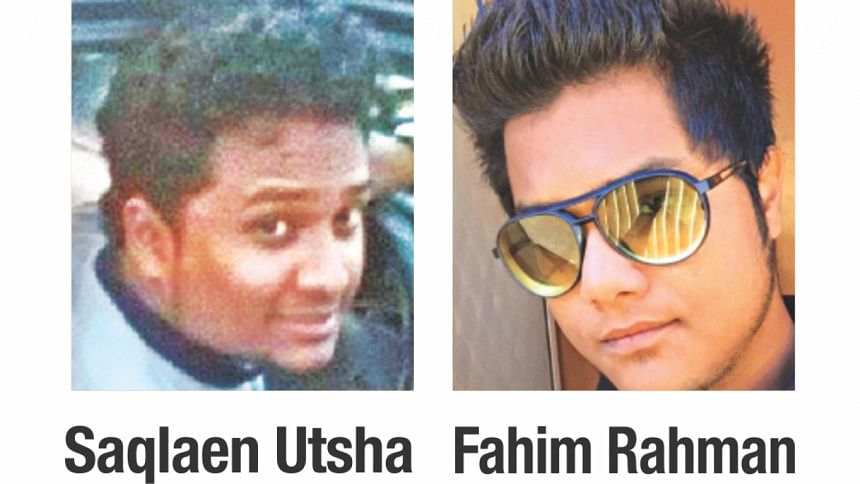 Two Bangladeshi students were killed and another was critically injured in a tragic road crash in Sydney of Australia early Tuesday.
The deceased were identified as Fahim Rahman Aunik, 22, son of businessman Aminur Rahman Oli, and Saqlaen Utsha, 22.
They were from Dhaka and were university students there. 
A third person aged around 20 was in a critical condition at St George Hospital.
Sufi Al Ahmed Rahi, a friend of them, on his facebook post identified the injured student as Rifaat Mustafa. 
According to The Daily Telegraph, shocking footage of what appears to be a street race shows two cars driving side by side at speed in Western Sydney moments before one of them smashed into a power pole, killing two of its three occupants.
The Toyota Camry was crushed beyond recognition and almost ripped in half.
Police impounded the other car, a white Nissan Skyline, after the crash on Canterbury Rd, Belmore.
Footage from a nearby store shows the Camry cut across the front of the Skyline as the driver lost control. He then overcorrected the skided and slammed into the pole.
Police and emergency services rushed to the scene, where 10 men worked to free the three men trapped inside the vehicle.
Superintendent Stuart Smith, from the Traffic and Highway Patrol Command, said speed was a factor in the crash, reports abc.net.au.
"The vehicle basically disintegrated when it hit the power pole," a police official said.
Bangladeshi journalist Fazlul Bari, who is in Australia, wrote in his facebook post that Utsha wrote to him a few days back that he needed a job.
"I had already arranged a job, but he is no more!" He said he called Utsha's number but it went to voice mail. "But, my Utsha would never respond to me. Tears rolled down my yes as I talked to his father," he wrote.
Aunik's cousin Jabed Sultan Pias told The Daily Star his family has contacted the Bangladesh High Commission in Australia and was making arrangements to bring back his body after the autopsy.
Nazma Akhter, first secretary at the Bangladesh High Commission in Australia, told The Daily Star over the phone that they were in contact with the relatives of the deceased and were working on the formalities to send the bodies home.