Canadian heartthrob Trudeau gets flirty with his boss, the Queen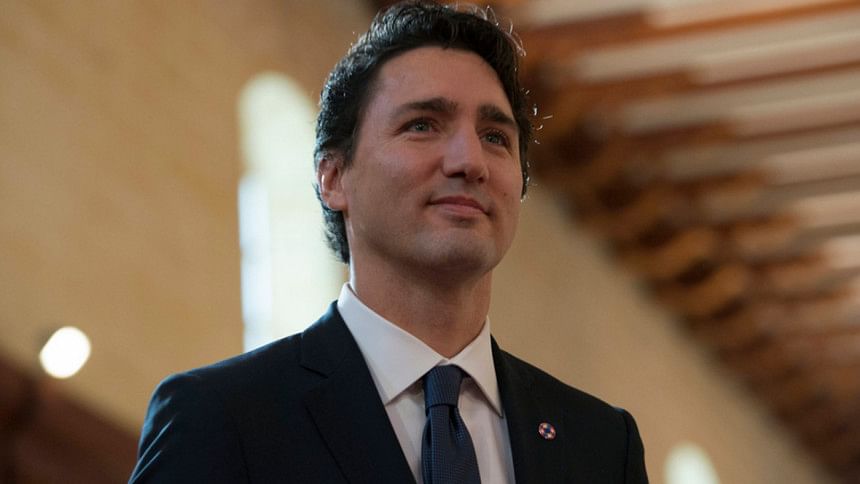 Young Canadian Prime Minister Justin Trudeau received the royal equivalent of a wink from Queen Elizabeth, who has been running the British monarchy for 63 years now.
Queen Elizabeth, 89 years old singled out Trudeau, 43, for some playful banter in a three-line toast before a meeting of the Commonwealth, reports Mashable.
Commonwealth denotes countries that were part of the British Empire before they became independent, and retain the Queen as nominal head of state.
The dashing Trudeau had toasted the Queen — in a long speech full of syrupy praise— and pointed out that his father Pierre was the fourth Canadian prime minister during her reign, and Trudeau himself the 12th.
The Queen nimbly disarmed Trudeau's flattery with a response that was brief, dry and somehow affectionate.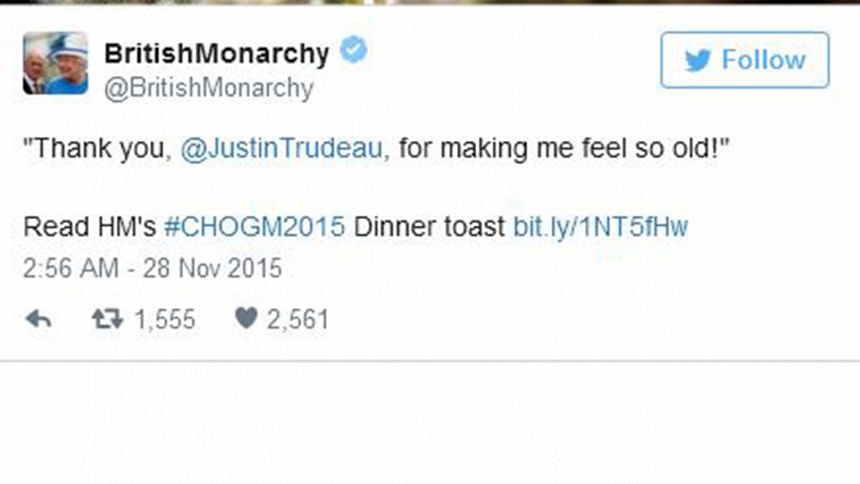 Trudeau, wise if still young, knew that it wouldn't do to let that stand.
Trudeau replied with courtier-like reflexes that the Queen was "forever young."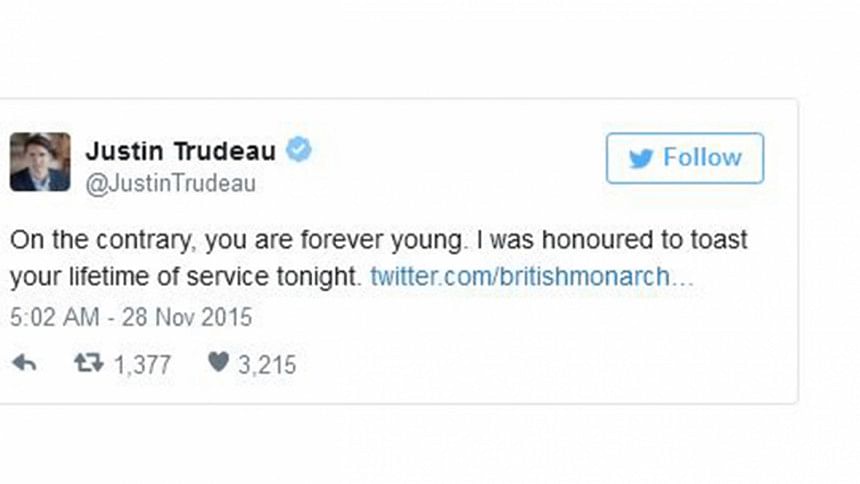 Great save Trudeau!
So far Prince Philip seems unconcerned, but he may want to keep an eye on the situation.