Canada appoints Bob Rae as spl envoy to Myanmar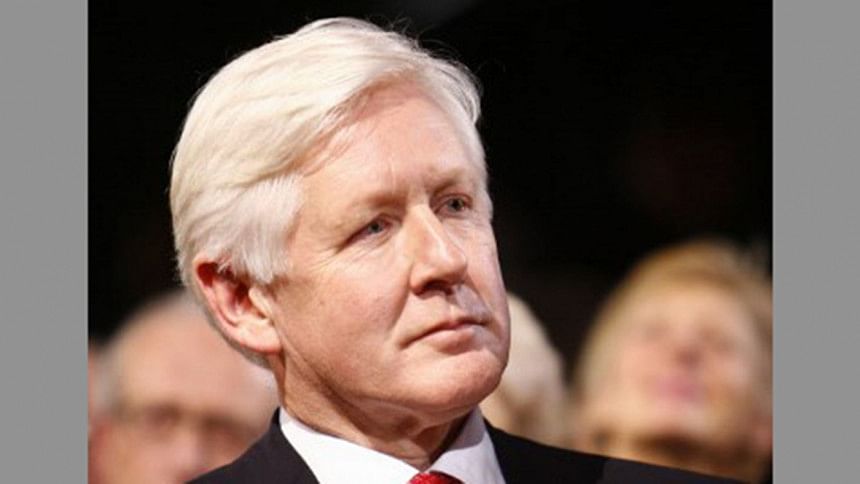 Canadian Prime Minister Justin Trudeau today named Bob Rae as his special envoy to Myanmar to address the Rohingya crisis.
Rae will begin his work immediately engaging in diplomatic efforts regarding the crisis in Myanmar's Rakhine State, said a press release of Canadian High Commission.
As special envoy, Rae will reinforce the urgent need to resolve the humanitarian and security crisis in Myanmar and to address the situation affecting vulnerable populations, including the Rohingya Muslim community, other religious and ethnic minorities, and women and girls.
He will also advise Prime Minister Trudeau on how Canada can best support efforts to respond to the needs of those affected and displaced by the recent violence, the press release said.
Canada's efforts in the region will continue to address both the immediate and long-term political, socio-economic and humanitarian challenges facing the people in Rakhine State and Myanmar, it said.
To help address these challenges, Trudeau also announced that Canada will provide an additional $12 million in humanitarian assistance to meet the needs of those affected by this crisis, it added.
"Canada is deeply concerned about the urgent humanitarian and security crisis in Myanmar's Rakhine State, particularly the brutal persecution of the Rohingya Muslim people. I am confident that Bob Rae's vast experience as a lawyer, advisor, negotiator, arbitrator and public servant will help Canada work more effectively with Myanmar and other international partners to chart a path towards lasting peace and reconciliation," Trudeau said in the press release.