'Why can't law enforcers catch escaped militants?'
Wife of slain publisher Dipan asks as 2 escaped death-row militants still at large after more than 3 months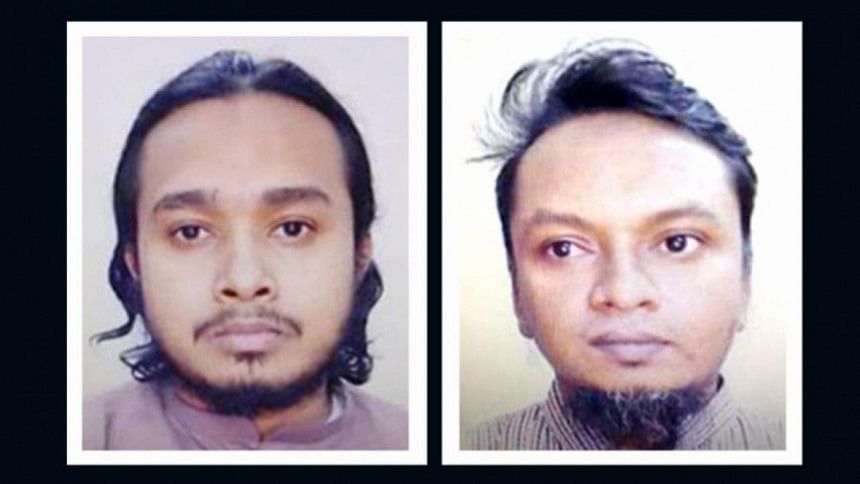 More than three months have passed since two militants were whisked away from the premises of a Dhaka court by fellow militants, but law enforcers could neither arrest nor locate them.
Following the incident on November 20 last year, law enforcers carried out a 15-day special drive from December 1 and arrested nearly 25,000 people, mostly BNP men, but could not make any headway in arresting the escaped militants.
A group of militants carried out an attack on police on the court premises and stanched away death-row convicts Moinul Hasan Shamim and Abu Siddiq Sohel -- both members of banned militant outfit Ansar Al Islam.
The fugitives were sentenced to death in February 2021 for killing publisher Faisal Arefin Dipan in 2015. Sohel was also sentenced to death in a case filed over the murder of blogger-writer Avijit Roy the same year.
In the aftermath of the two militants' escape, experts had said that it happened due to security loopholes.
"It looks like the incident has been covered up. Everyone has forgotten it," Dipan's wife Razia Rahman Jolly told The Daily Star today.
"They [two militants] were snatched away like in a movie and it is not believable that they cannot be caught," she said.
"Why could they [law enforcers] not catch them [escaped militants] if they wanted to? Where will they [militants] disappear to?
"They are still active … Good sense will prevail only after another attack," said a frustrated Razia.
Following the incident, a red alert was issued across the country to arrest the fugitives and border guards were asked to remain vigilant. Police also announced a bounty of Tk 10 lakh for each fugitive. But there is no good news about their arrest yet.
Sources in law enforcement said the two militants could not flee the county and they are still hiding inside Bangladesh.
Meanwhile, Home Minister Asaduzzaman Khan today said it was not like efforts were not on to catch the militants.
He said they have caught a lot of militants.
"All-out efforts are being made to arrest them. We will catch them," he said replying to a query during a programme in Mirpur.