'Escaped militants under surveillance, to be arrested anytime'
Says top DB official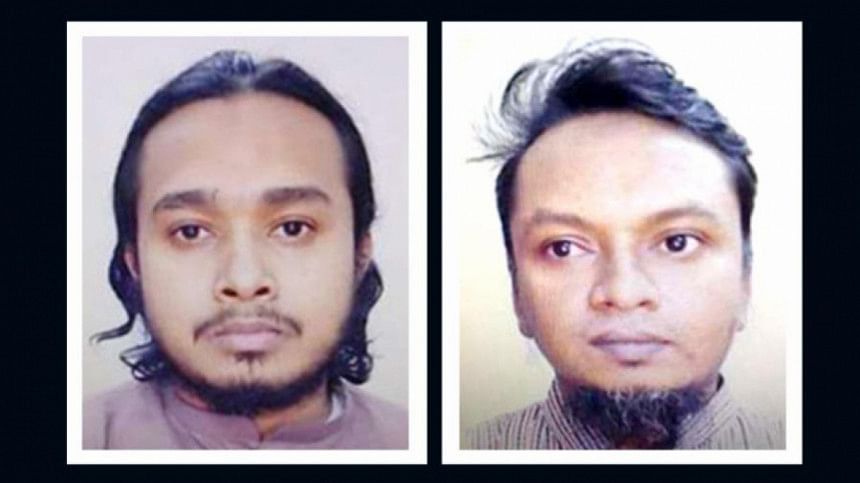 The two death-row convicts who were whisked away from the premises of a Dhaka court yesterday are under surveillance of law enforces, a top DB official said today.
"We will be able to arrest them at any time," Mohammad Harun Or Rashid, additional commissioner of Detective Branch of Dhaka Metropolitan Police, told reporters at DMP media centre.
Sacked army major Syed Ziaul Haque alias Maj Zia planned and masterminded the snatching of the militants from police custody, he said.
"A case was filed against 20 persons following this incident. We are trying to arrest all of them."
Unidentified persons attacked police personnel and snatched away two operatives of banned militant outfit Ansar Al Islam ---Moinul Hasan Shamim alias Samir alias Imran and Abu Siddiq Sohel—from the court premises.
Only four cops were escorting 12 militants, including death-row convicts, when unidentified attackers whisked two of them away from the Dhaka Chief Judicial Magistrate's court premises.
The two convicts were among eight militants sentenced to death by a Dhaka Anti-Terrorism Tribunal in February last year for murdering Jagriti Publications publisher Dipan in 2015.