Record 100 Davis Cup ties for Vicini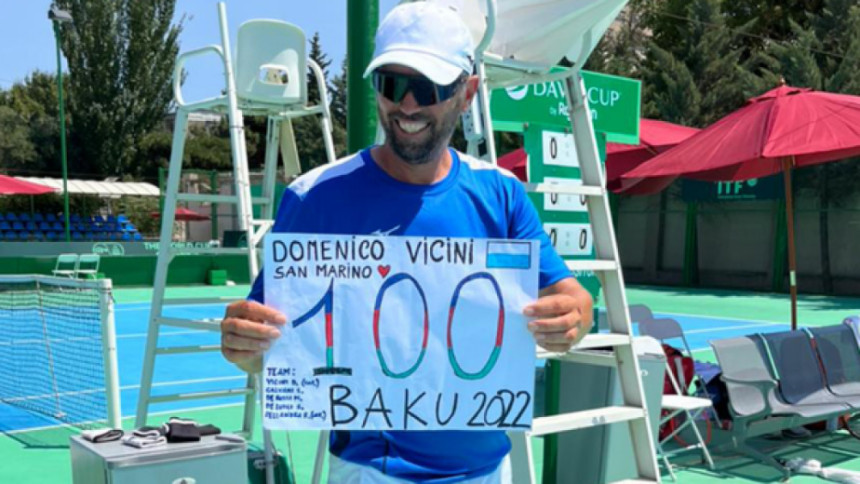 San Marino's Domenico Vicini is pushing 51, but that hasn't stopped him becoming the first man to compete in 100 Davis Cup ties and he has vowed to keep playing.
Competing in the ongoing Europe Group Four event in Baku, Vicini, who is 50 years and 11 months old, became the oldest player to win a Davis Cup match in a doubles rubber against Albania earlier in the week.
On Friday, playing in his landmark 100th tie, Vicini lost his doubles against Iceland alongside 17-year-old Simone De Luigi, but San Marino still won 2-1 overall to progress to Saturday's promotion play-off against Azerbaijan.
"It's a great achievement for me. It's been a long journey, but from the beginning I have been able to travel to so many places and see so many things," said Vicini, who made his debut in 1993.
"I don't know when I will stop. I will continue to play as long as I can."