Men's night out: Things you can try out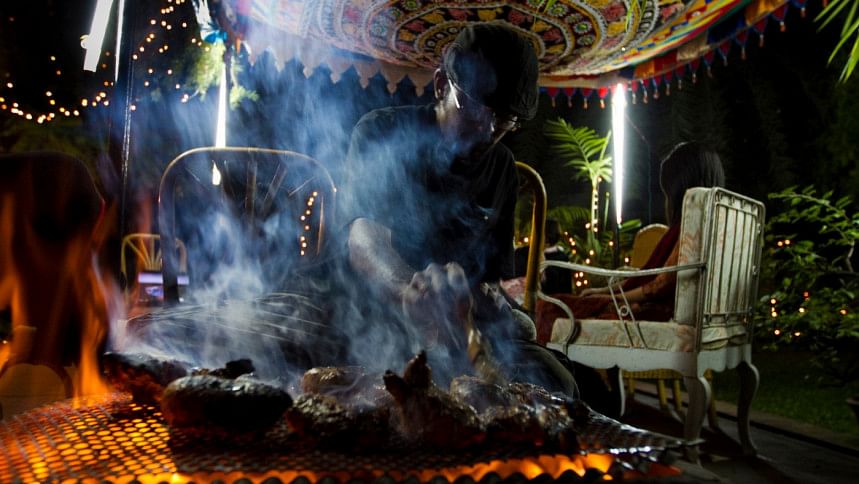 Most of us reading this have come to a point in our lives where hanging out with the boys is not as easy as it used to be. As glorious as those days were, our priorities can change with age and scheduling conflicts. However, that does not mean that we cannot have a men's night out every once in a while. After all, we all need to lay back and chill with our crew. But what can you do? The concept of a men's night out may be very different for us than our western counterparts, but it does not mean that we cannot have some fun, right? 
Fine dining 
Elevate your dining experience from the yesteryears by going to proper dinner places. Swap the pizzas and burgers for a 3-course meal. There are plenty of new restaurants in Dhaka that offer fine dining these days and the big hotels are always a viable option. Besides, will it not be cool to take eating out with the boys to the next phase? 
BBQ night
If dining out is not really your thing, you can always have a BBQ night. It would be a great way to catch up and have a laugh while enjoying some good food. You can also be more comfortable in a setup like this than you would be at a restaurant. Also, now that winter is almost here as well, it's as good a time as any to have a BBQ night. 
Exploring new places 
Dhaka has levelled up in terms of entertainment over the past few years. We now have laser tag, go-karting, indoor parks, and arcades. And no, you are not too old for any of it, especially on a night out with your homies. This would also be a nice callback to the old days when you would go to new places and experience things together. 
Simply rewinding the clock 
If you do not feel like powering through Dhaka traffic and going to different places, why not live it up like the good old days and just have your friends over (or go to them!). You can have a game night and kick it back with some Call of Duty or FIFA. You can even plan it out on a game night so that you can enjoy the match together. Sure, we have all grown up and moved on to newer things but it is always refreshing to turn back the clock every now and then.