Ancelotti to retire after Real spell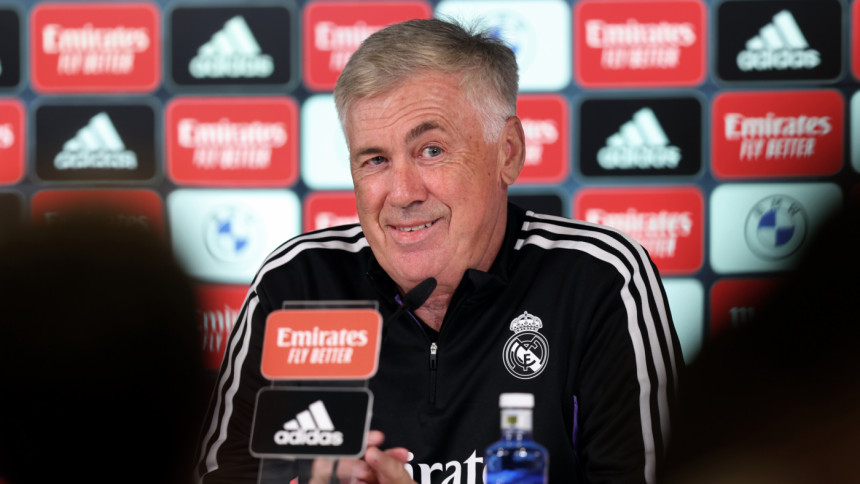 Carlo Ancelotti has revealed that his job as Real Madrid coach will be the final one of his managerial career.
"This spell at Real Madrid will end my career," the Italian told Il Messaggero.
The Real Madrid coach Carlo Ancelotti spoke about the season which has just begun. The Champions League winners have already won the UEFA Super Cup after beating Eintracht Frankfurt 2-0 on Thursday.
This Sunday, Real Madrid will kick off their 2022-23 La Liga campaign visiting Almeria, but the Italian coach has made it clear that the Champions League is their main aim:
"The Champions League, because of its history and difficulty, is the most important one. This is the size of Real Madrid. They are a special club because of their European pedigree. It would be the 15th Champions League..."
In addition, Ancelotti revealed that he will retire once his time at the Santiago Bernabeu comes to an end:
"This spell at Real Madrid will end my career. After Madrid, I'll retire. Real Madrid are the best club in football. It makes sense to end my career after this experience."
"If we are talking about trophies, 'Los Blancos' and AC Milan are the teams I've got the biggest connection with. Real Madrid at the moment are at a very high level and not only technically speaking. They're a serious team with humble players: the stars also have their feet on the ground. Modric, Casemiro and Benzema, the biggest experts, manage the group. The quality is indisputable, but that alone wouldn't be enough. The human element is fundamental and this Madrid side are unique," he added.
Ancelotti also spoke about the 24 trophies he was won throughout his career:
"The truth is that these calculations don't matter. I'll make them at the end, which is when a final total makes sense. Now, I'm focussed on coaching, I like the day to day job. Until some years ago, my priority was tactics, now I focus more on human relationships, in getting to know people and new generations."
Once again, Ancelotti insisted that Karim Benzema is the player who most deserves to win the Ballon d'Or:
"He deserves it, he had an extraordinary season:"
Finally, the Real Madrid coach analysed the La Liga season.
"It's going to be hard fought. Barca have strengthened, Sevilla are still competitive and Atletico are very solid. At Athletic Bilbao there is an expert coach in Valverde, Gattuso's Valencia has a very important city and history behind it," the 63-year-old said.