BNP won't go for confrontation: Fakhrul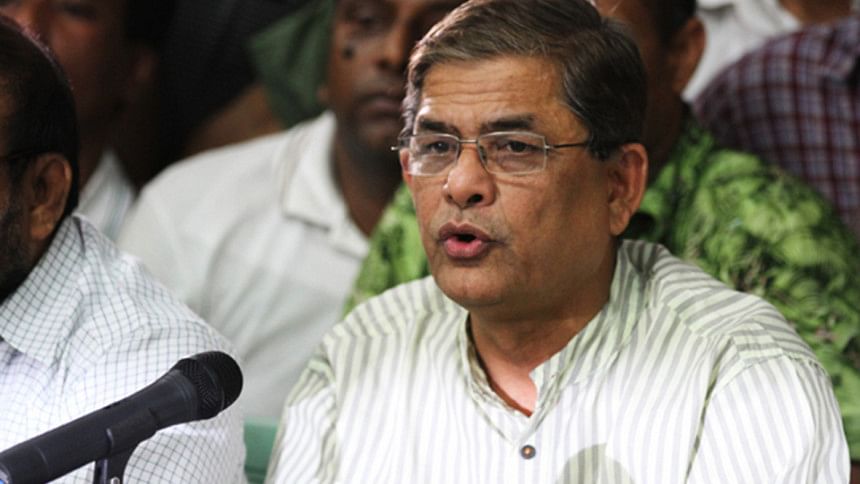 BNP will not go for any confrontational programme if not allowed to hold a rally tomorrow, the party's acting Secretary General Mirza Fakhrul Islam Alamgir said today.
He was addressing a press briefing at BNP's Nayapaltan headquarters in Dhaka ahead of January 5 elections' second anniversary tomorrow.
"We sought permission for the rally at Suhrawardi Udyan or near our Nayapaltan office," he said. "We hope the government will give us permission for the sake of democracy."
Tomorrow, political rivals ruling Awami League and BNP have declared programmes for marking the day in contrasting views. The last time this happened in January 5, 2015, it ended up in months of violence and deaths of over a 100 people.
Tensions are on this time too, at the second anniversary of January 5 polls, as ruling AL voiced an aggressive tone and said they "will not allow BNP to even show up on the streets."
It seems, BNP wanted to avoid confrontation after last year's mass arrests of their leaders and activists throughout the country for violence.