Fakhrul, 25 others relieved of explosive case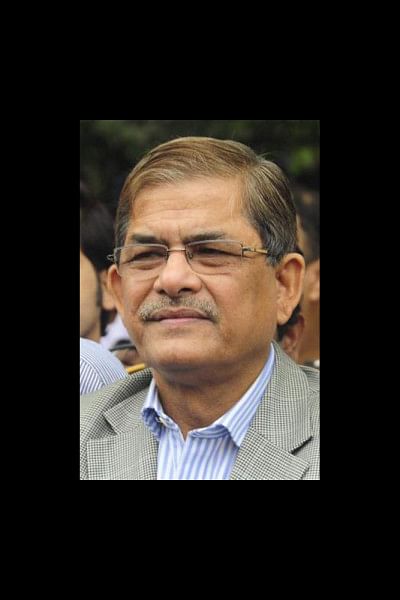 A Dhaka court today relieved 26 leaders and activists of BNP-led-20 party alliance including Mirza Fakhrul Islam Alamgir of charges filed under Anti-Terrorism Act in January 2014.
Judge Md Kamrul Hossain Mollah of the Metropolitan Sessions Judge's Court passed the order after investigation officer of the case appealed to the court to relieve them from the charges.
A group of miscreants threw a petrol bomb on passenger bus at about 6:45am on January 3, 2015 at Paribagh that killed a passenger on the spot while several others were seriously injured.
On April 29, 2015, police pressed charged against six people excluding Fakhrul, Abbas, Gayeshwar, Aman, Khokon and 21 others.
The IO in its probe report said the charges brought against the leaders and activists were not proven, while six others were involved in the incidents, the IO said. 
The court took cognizance of the charges against six low profile activists of BNP-led-20- party alliance for their alleged involvement with the incident.   
Gayeshwar Chandra Roy, Mirza Abbas, Barrister Mahbub Uddin Khokon and Amanullah Aman were among them.
Following the incident, a case was filed with Ramna Police Station against unknown people in this regard.
Later, police arrested Fakhrul, Abbas, Gayeshwar, Khokon and Aman and 27 others in connection with the case.