Check out our top picks for refrigerators under BDT 60K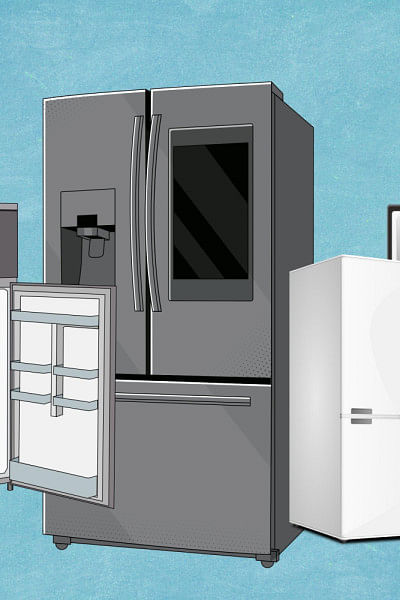 These days, owning a refrigerator is tantamount to preserving health and leading a healthy lifestyle. Even though we mostly use refrigerators to store food and keep them fresh, refrigerators can also slow down germs in food thus reducing food rot and the growth of bacteria. This upcoming Ramadan, refrigerators will be essential in storing food for both Iftar and Sehri. Check out our top picks for affordable refrigerators that will help keep your Ramadan meals fresh and healthy.
Walton | WFC-3D8-GDEH-DD (Inverter)
The newest nanotechnology in Walton refrigerators improves overall performance, making it a reliable and long-lasting food preservation option. Along with the latest technology, the sleek appearance is a great bonus and an enhancement to the kitchen's look. This model uses the Intelligent Inverter technology, making it one of the most energy-efficient refrigerators available locally. The Nano-Silver/Nano-Healthcare technology ensures a bacteria-free and cost-effective product.
Price: Tk. 37,990-42,000/-
Capacity: 348 litre
Compressor: BLDC Inverter
Store: Waltonbd.com, Daraz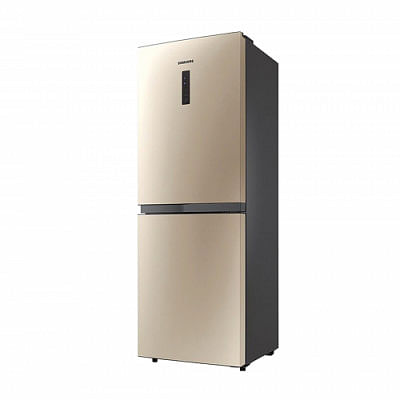 Samsung | RB21KMFH5SK/D3
The Twin Cooling Plus technology in Samsung refrigerators produces a suitable climate for maintaining fresh food, with 70% humidity compared to 30% in a traditional Frost Free Refrigerator. It comes with a built-in natural odour eliminator, which is essentially a disinfectant filter that suppresses smells. It also comes with a Mono-cooling system and a Digital Inverter Compressor.
Price: TK. 33,000-35,000/-
Capacity: 218 litre
Compressor: Digital Inverter
Store: electrabd.com, samsung.com/bd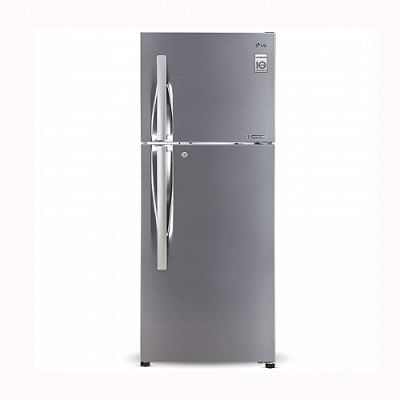 LG | LG OMEGA4 GL-C302RLBB PZ
LG refrigerators have Hygiene FRESH+ technology, which eliminates 99% of microorganisms. Furthermore, the same technology maintains the fridge odour-free. These refrigerators also have a multi-airflow feature and offer easy-to-use functions to control the temperature and lots of room for you to store food. Currently, the most bang-for-buck LG refrigerator model to purchase would be the 284 Litres Fridge with Smart Inverter Compressor and Door Cooling+ technologies.
Price: Tk.44,500-46,900
Capacity: 284 litre
Compressor: Smart Inverter
Store: butterflygroupbd.com, bestelectronicsltd.com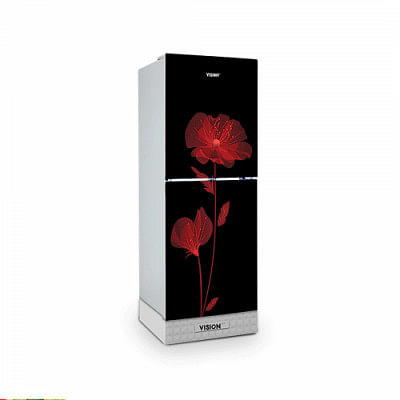 Vision | GD Refrigerator RE 150L Daisy Red F TM
The Vision GD Refrigerator RE-150L is elegant in appearance and is reliable to boot, being able to keep a decent amount of food for a long time. The condenser on this refrigerator is made entirely of copper, with the model using R600a refrigerant that is free of CFCs and HCFCs. As a result, this environmentally friendly model will ensure that your surroundings are also safe. Furthermore, it is a locally made brand that is produced with Italian technology. Despite being a bit smaller in capacity compared to other refrigerators in this list, it is reasonably priced for any home kitchen.
Price: Tk.24,000-26,000
Capacity: 150 litre
Compressor: LG
Store: Vision.com.bd, othoba.com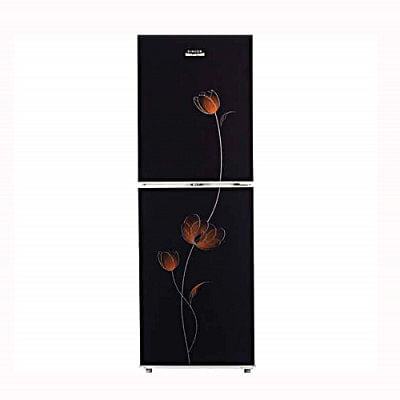 Singer | Refrigerator-208L-Black-208R-BG
Singer features Direct-Cool Refrigerators with a traditional appearance that uses Fast-Freeze Technology to keep your food fresh for longer durations. Because it has a capacity of 208 Ltr, you may stock up and keep more food refrigerated and fresh. They began utilising R600a, an environmentally benign gas, as a refrigerant over a year ago. This means that your refrigerator has a lower environmental effect. The Anti-Bacterial Gasket prevents fungus and bacteria from entering the refrigerator and forming a biofilm, while the A+ energy consumption function saves electricity. The use of multiple airflow cooling technologies keeps the whole frozen space at the same temperature.
Price: Tk.32,490-32,990/-
Capacity: 208 litre
Compressor: MM1110Y
Store: singerbd.com, Daraz
Sharp | SJ-EK301E-SS
This Sharp refrigerator comes with amazing features to keep your food fresh and healthy. The Ag+ Nano Deodorizer keeps your fridge odourless and fresh. Tempered glass shelves increase durability and usability. The stylish design makes your fridge stand out in your home. The Japanese technology provides lower energy consumption, even internal temperature, faster freezing, and quiet operation. Overall, this is a sustainable fridge with appealing aesthetics that offers reliable performance expected from its price range.
Price: Tk.53,000-55,000
Capacity: 241 litre
Cooling system: Fan
Store: esquireelectronicsltd.com, bestelectronicsltd.com