Cover Story
Gender gap in mobile phone usage remains to be closed, study finds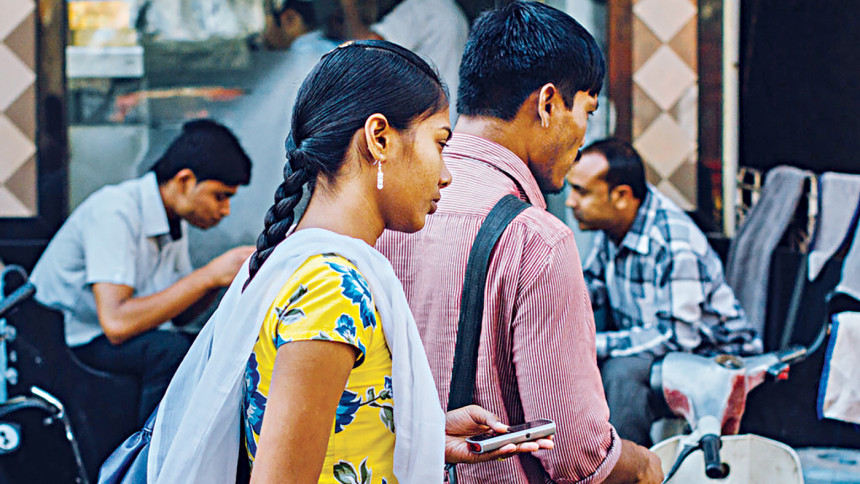 GSMA, an industry organisation that represents the interests of mobile network operators worldwide has recently published a report on the gender gap in mobile use.
The report includes updated data on the gender gap in mobile ownership (including smartphones), the gender gap in mobile internet use in LMICs and how these figures have changed, a review of the barriers preventing male and female mobile users from adopting mobile internet, and new information on men's and women's confidence performing tasks on mobile and how they could learn new tasks, and qualitative insights from India and Kenya that highlight how the Covid-19 pandemic has influenced women's use of mobile internet and access to smartphones.
The findings show that women are now 7% less likely than males to hold a mobile phone in low- and middle-income nations, resulting in 143 million fewer women owning phones than men. Women are also 15% less likely than men to own a smartphone, compared to 20% in 2019.
Women's access to mobile internet continues to rise in low- and middle-income nations, but mobile phone ownership remains stable: 83% of women own a phone, and 58% use mobile internet. While the overall gender difference in mobile ownership has remained essentially unchanged since 2017, the gender gap in smartphone ownership has narrowed for the first time since then, with South Asia leading the way.
The country segregated data show that the gap between male and female mobile owners is 24 per cent in Bangladesh and the gap between male and female mobile internet users is 41 per cent. A mobile phone owner is defined as a person who has sole or main use of a SIM card (or a mobile phone that doesn't require a SIM) and uses it at least once a month. Mobile internet users do not have to personally own a mobile phone.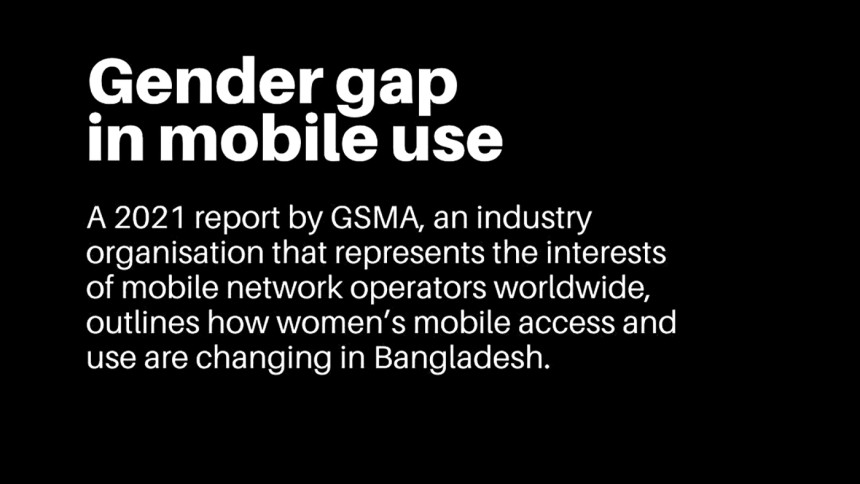 The study showed that family approval, literacy and skills are the key barriers to women owning mobile phones. It also showed that the percentage of female owners watching free videos weekly increased from 11 per cent to 20 per cent, while this percentage saw an increase from 14 per cent to 29 per cent among the male owners.
According to the report, Bangladesh shows a gender gap of 66 per cent between male and female beneficiaries of mobile financing services, which is crucial in light of the ongoing Covid-19 pandemic that increased the dependence on cashless transactions all over the world.
Another interesting finding from the study shows that female smartphone users believe they are less capable than male smartphone users of learning a new activity on their own. However, after they have completed a task, their confidence in their ability to complete it again is nearly equal to that of male users.