ENDEAVOUR
WHERE WOMEN CAN SHINE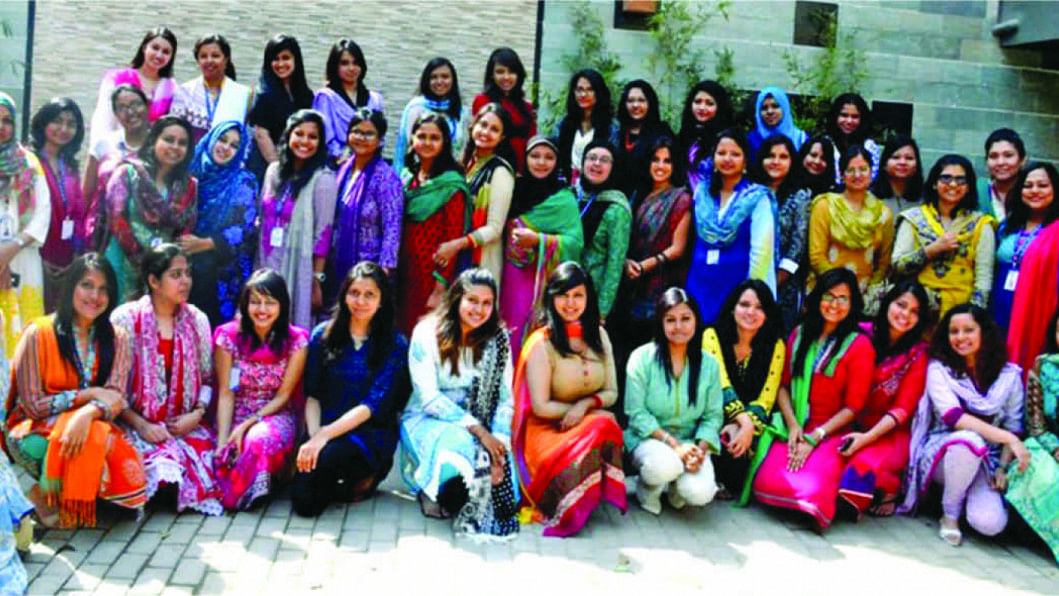 Unilever Bangladesh Limited (UBL), the personal care company, has been providing women of Bangladesh great products which help them feel good, look good and get more out of life. From Lux to Dove, Rexona to Vim – all Unilever brands are built keeping in mind how they will make life more fulfilling for the consumers. Ever the pioneer, Unilever Bangladesh has also contributed significantly towards leadership development in the country and more recently in championing workplace gender balance. Since 2009 Unilever Bangladesh has slowly built an organisation where women can shine.
That is why Unilever Bangladesh proactively made various changes over the past 5 years to become a woman friendly organisation. With the progression of the first female director in the UBL board in 2013, greater drive has been placed in this space. The maternity policy was extended to 6 months, a crèche was introduced in the Corporate Office and a unique portal was launched to guide women managers' while they transition into parenthood. Working from any location without the need to attend office, was facilitated through technology and encouraged for new mothers. 
The Unilever Bangladesh Kalurghat factory (KGF) in Chittagong works in pillars such as production, engineering, logistics etc. In the supply chain, the manufacturing function of the company, the challenge was to build an environment where women can thrive in each of these pillars. To do just that, production shift structures were redefined. Infrastructures such as a separate female medical bay and prayer room were built. Smaller details were also looked into; while previously aprons and safety shoes were only available in male sizes, new aprons and safety shoes in female sizes were procured for those working on the production floor. 
Adjustments allowed women managers in the Unilever Factory to rise from 3 in the beginning of 2013 to 10 by June, 2014. Nawrin Nahar, a manager at the factory who joined in 2013 observed the transformation having more women in the factory has brought about. "With a greater number of women working in the factory, the whole work force is now more cooperative with women managers'" says Nawrin. 
For Customer Development, the sales function of the company, the challenges were different but equally daunting. Universities from where recruitment took place were broadened, so that more female candidates who are keen to work in field roles could connect with the company. 
Since Unilever Bangladesh has embarked on its gender balance journey in 2009, the female employees which could be counted in one hand have now risen to 60. The company is determined to not only attract the best female talents but also provide them the platform to achieve their career ambitions without the need to sacrifice their uniqueness as a woman.
Source: Unilever