The Bangladesh We Want To See
The Bangladesh We Want To See
"As a media worker, I want to see the copyright law implemented properly in Bangladesh. Intellectual Property Rights should be well protected to its creators - be it in music, literature or even show concepts (TV/radio/stage/reality). It is time that intellectuals and creative people get their share of earnings."
ALIF ALAUDDIN
singer & Deputy Editor (Music)
Ekattor Television
A decentralized country where you can trust anyone without doubting, walk on the street without fear.
ALEC MITHUN
Head of Planning
Market Access
Youth should not look for opportunities to migrate rather they should serve the country by contributing their skills and merit.
AMZAD HUSSAIN
2014 National President
Junior Chamber International Bangladesh
I want to see a Bangladesh which is peaceful, where the youth are able to dream of a brighter future, and can work hard towards turning that dream into reality and make the country prosperous.
ANIKA AZAM
Owner of Kri wedding & Event Stylist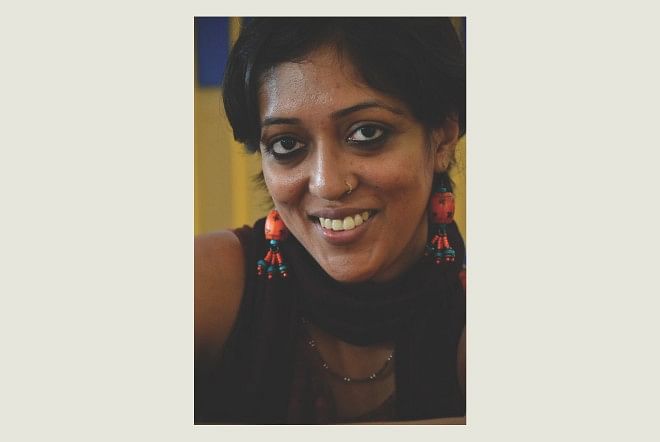 In Bangladesh we have allowed politicians and the powerful to exploit our country, our politics, our natural resources and our minds for far too long. For too long we have allowed the powerful to tell us how things should be. The result has been a more stratified society along the lines of class and background, a more divided society along the lines of religion, ethnicity, gender and any other difference under the son. It's time to face our own prejudices and stop this exploitation.
HANA SHAMNS AHMED
Writer and activist.
I am looking at a Bangladesh where the 'hidden treasure'-- the Bangladeshi Youth-- will be able to turn into successful 'change agents'! The process has already begun! --
ANIK KHAN
Poet & Tv/Radio Host
I want to see our politicians fighting for the common man, become friends and not enemies and not prioritising their personal or family income, once in power.
JUBAIR AHMED
Head of events and activation, Spellbound
I long for a Bangladesh where my salary is not determined by my race but my impact in the workplace.
NAUMAN HAQUE
Technical advisor-climate change adaptation.
From both a geopolitical perspective and also regional security, Bangladesh is located in a strategically important place. In the future, I want to see Bangladesh negotiate its trade and foreign policy with its neighbours from this position of strength and get more benefits for the country. This will also help to enhance the 'Made In Bangladesh' brand.
RUBAIYAT JAMIL
Founder and Managing Director at ICE Retail
In the near future, I want to see the country filled with the energetic youth, who will create the real change. From Politics to culture, Education, Film Making, Music, Agriculture, Defense, Literature, Business, Banking, Economics, IT, Entrepreneurship -- a solid vision to create the great change! In addition, I would like to see a youth leader taking charge of the country. --
URMI NOOR BINTE GIASH
Brand Manager, Miamore
I believe in the goodness of people and that there is a lot of positivity around in Bangladesh (as well as in the world). I want to see a new political party grow in the near future, that will be led by true patriots, freedom fighters and the passionate, energetic youth.
RASEL MAHMUD
Senior Copywriter, Grey Advertising Bangladesh Ltd.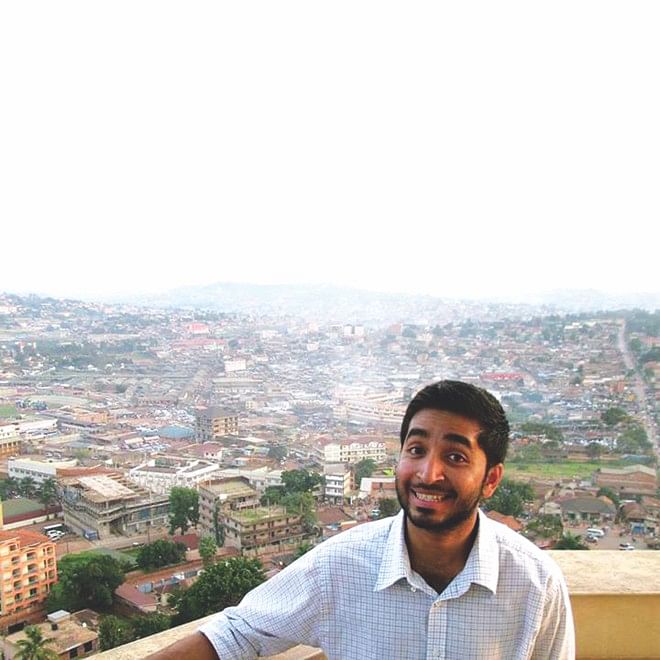 I would like to see a Bangladesh where young people can express their views, without being judged or disrespected. There has to be a safer space for everyone to have a dialogue without the fear that there will be harsh repercussions. This is very necessary because we don't want to be trapped by one way of thinking, when we can have so many. This is the simplest way we can practice democracy and inclusivity, if there is any such thing.
SAAD ADNAN KHAN
Masters student in Gender Studies Linkoping University, Sweden