Next Step
Towards an integrated multimodal transportation ecosystem in Bangladesh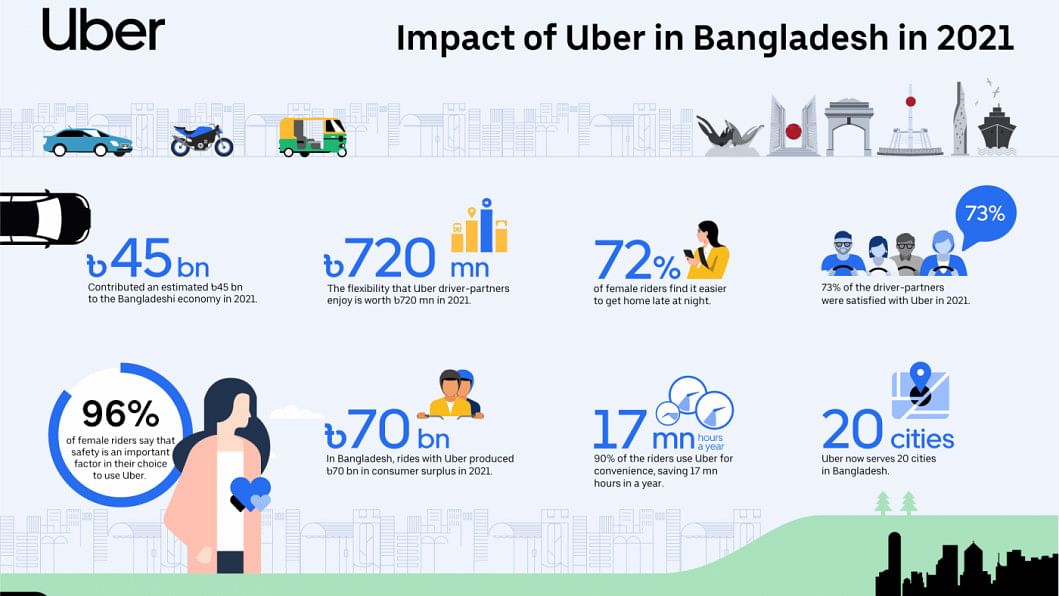 Ride-hailing service has been operating in Bangladesh for almost six years. It has been an integral part of the public transport ecosystem in major metropolises in Bangladesh. On the occasion of the launching of Uber's 2021 Bangladesh Economic Impact Report, we spoke with Mike Orgill, Senior Director, Public Policy & Government Relations, Asia Pacific at Uber. Here's the gist of the conversation that we had: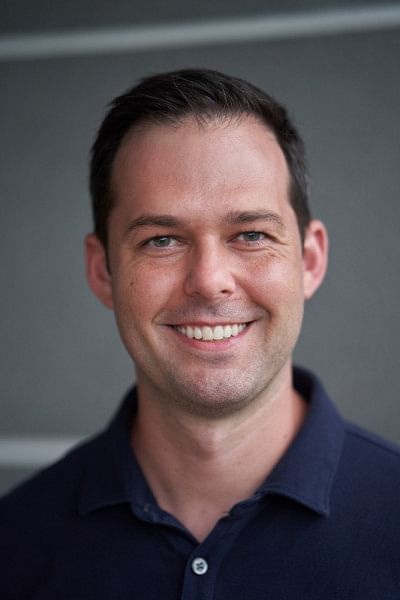 How have been the last few years for Uber in Bangladesh?
I think if you look back, we have only been here for about six years. So, to go from not having a product, to launching a suite of products like cars, motorcycles, CNGs - it's really quite phenomenal. To think about just where we started from zero and now, we are sharing today about the BDT 15 billion impact on the national economy. We believe this is quite remarkable despite the pandemic, which posed a huge challenge. But it's been quite exciting right over the past six years.
Right now, what would you say are some of the most challenging aspects for Uber in Bangladesh from a policy standpoint?
When Uber first launched there was always a question of how do you regulate this thing and I'll give actually a fair amount of credit to the Bangladeshi authorities for putting in place pretty progressive frameworks and policies well ahead of even what other countries in the world have done. So, for them to be leading edge, I think it was pretty exciting. I think we are now in a pretty good framework. The things that we need to think about are how we can do a better job facilitating digital payments or the ways we can do a better job helping to educate people about the importance of safety when they are using products. Finally, how do we constantly strike this balance around appropriate pricing for both the drivers who need to earn, as well as for the consumers who are looking to be able to commute because this is part of their lifestyle.  
Digital payment (MFS & debit/credit cards) situation has been mayhem for many users in Bangladesh. How is Uber planning to tackle this problem? 
I think you know there are a couple of things at play here. We are seeing where the trend is going, and we need to do more to enable digital payments. I think we will have more to share soon, as we are working with our teams to tackle the issue. We have rolled out a few features to ease the problem for the commuters. How do we facilitate the adoption for the drive partners is something we are working on. We are also looking into how we can loop in drivers and riders so that it is easier for everyone – to pay as well as getting paid out. We are also investing ourselves in payment solutions, which would enhance the experience as well as make it seamless. It is a fair amount of work and we are building up to it. 
What more can we see from Uber in the coming days in Bangladesh?
I will not be able to give away any new product launches coming our way, but I think I can tell the direction we are heading. The first thing we are working on is expanding the overall footprint of Uber across other cities. We are already excited that 5 million people are using our services and 200,000 driver-partners are working with us. Considering the demographic of Bangladesh, the scope for growth is enormous. Secondly, we want to expand the suite of products that we are offering. Cars, Motos & CNGs are serving different price points along the spectrum of what people need. If you look at other economies that we are in and where we have been maybe a little longer, you will see that we start having increasing types of vehicles and transportation modes. I am super excited to see that there are going to be some new public transportation lines coming on board soon. There are also opportunities for us to be connected with these public transportation systems to really create an integrated multimodal transport ecosystem.