The Godfather of AI quits Google; warns of impending danger
Says in interview with NYT that nobody will be able to distinguish "what is true anymore".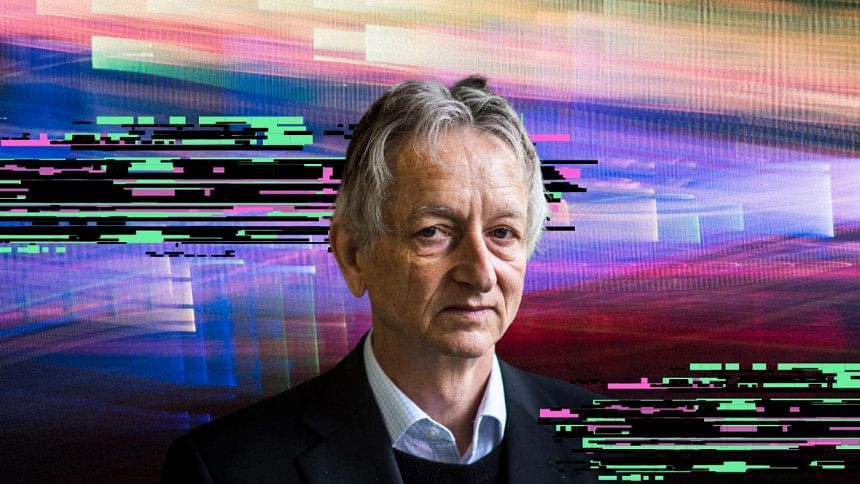 Geoffrey Hinton, one of the pioneers of artificial intelligence (AI), has resigned from Google to speak openly about the potential risks of machine learning technology. In an interview with The New York Times, Hinton expressed his concerns about AI, including the spread of misinformation, the elimination of jobs, and the possibility of AI running its own code.
Hinton, known as the 'Godfather of AI', won the 2018 Turing Award for his foundational work that led to the current boom of AI models. Hinton had been employed by Google for over a decade, having joined the company after it acquired a startup that he co-founded.
Hinton's foundational work on AI led to the development of ChatGPT and Google Bard, two widely popular AI language models. However, Hinton now regrets his life's work, stating that it's difficult to prevent bad actors from using AI for nefarious purposes.
According to the NYT interview, Microsoft's OpenAI-infused Bing challenged Google's core business and sparked a "code red" response within the company. Hinton believes such fierce competition is impossible to stop and will result in a world with so much fake imagery and text that nobody will be able to distinguish "what is true anymore." He acknowledges that the idea of AI surpassing human intelligence used to be thought of as something that was decades away. However, Hinton no longer thinks that is the case.
Jeff Dean, Google's chief scientist, responded to Hinton's concerns by stating that the company remains committed to a responsible approach to AI, continually learning to understand emerging risks while also innovating boldly.