Team from Bangladesh wins two silver medals at International Olympiad on Astronomy and Astrophysics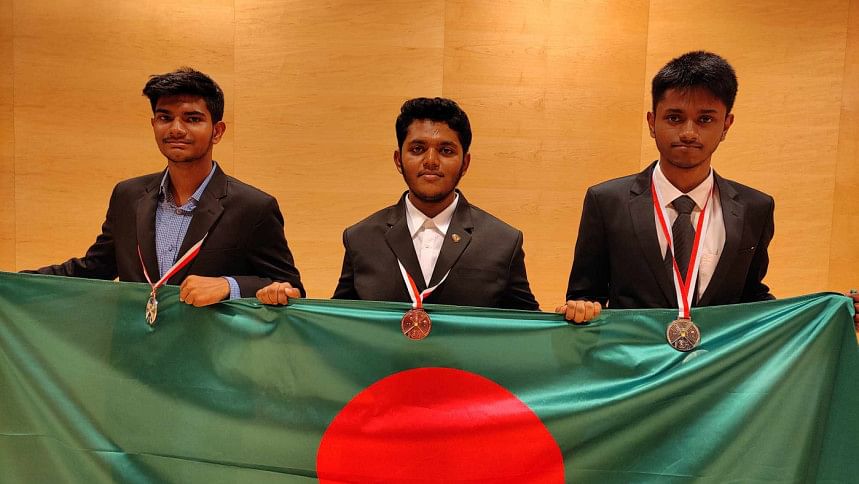 A team from Bangladesh has recently won 2 silver and 1 bronze medal at the 16th International Olympiad on Astronomy and Astrophysics (IOAA) 2023. This year's competition consisted of 256 student participants from 50 nations, with this being the first time Bangladesh won a silver medal in this global event.
The IOAA is considered one of the world's most prestigious Olympiads for high school students (class 9-12) on the subjects of astronomy and astrophysics. The competition tests the student participants on topics such as outer space, stars, other planets, the universe, and similar science and space related matters. This annual event is known for bringing together like-minded science enthusiastic learners and giving them a platform to showcase and share their knowledge. The 16th iteration of this globally renowned competition was held from August 10 to August 20 in Chorzów, Poland.
Every year, the Bangladesh Olympiad on Astronomy and Astrophysics Committee is responsible for sending a team of students and team leaders to this international competition. This year, the individuals who went to Poland to participate in the IOAA are Hritom Sarker Oyon (Adamjee Cantonment Public School), Adnan Bin Alamgir (Dhaka Residential Model College), Bayezid Bostami (Rajshahi College), Adiba Amira (Mastermind English Medium School), and Fahim Rajit Hossain Shwadhin (EEE, Bangladesh Army University of Engineering and Technology) as the team leader.
The competition consists of 3 total parts which test students on their knowledge and skills. The three exams, namely Theoretical, Observational, and Data Analysis, are held on three separate days. A competitor has to participate in all three parts, with medals being awarded based on the total score earned in the three parts.
This year marks the first time that a team from Bangladesh achieved silver medals in this competition. Hritom Sarker Oyon and Adnan Bin Alamgir won a silver medal each, with Bayezid Bostami winning a bronze medal.