Registration opens for Banglalink Ennovators 7.0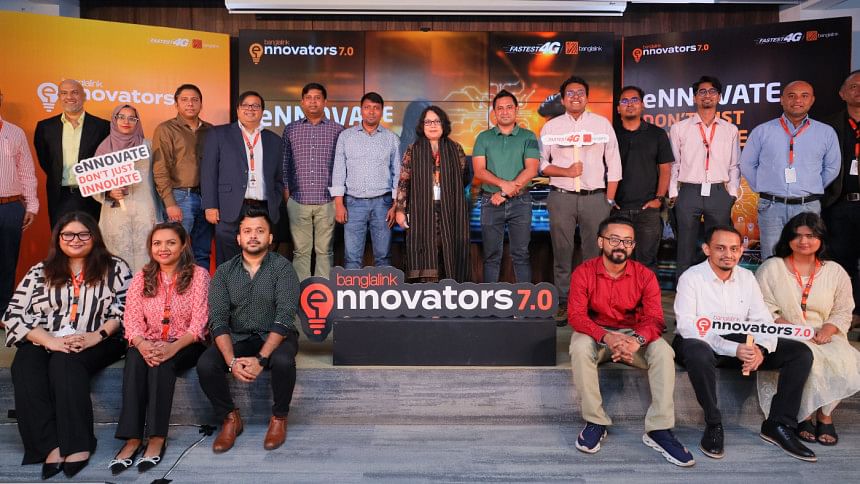 Banglalink has officially opened registration for the 7th iteration of Ennovators, the company's annual digital ideation competition. 
As per an official press release, Banglalink Ennovators 7.0 will engage participants in the limitless potential of the digital world while allowing an immersive experience to explore the depths of innovation. This competition aims to provide creative and talented minds of this country opportunities for skill enhancement through boot camps, grooming sessions, workshops, and structured learning environments. 
Following a selection process, the top 3 teams will win exciting prizes and opportunities from Banglalink. University students from across Bangladesh is encouraged to register for Ennovators 7.0 here.
The Champion team will have the opportunity for a fully sponsored trip to Dubai, UAE, to visit VEON, Banglalink's holding company. Additionally, the top 40 participants will be fast-tracked into Banglalink's Campus Ambassador Program, with the top 5 teams receiving priority admission to Banglalink's Advanced Internship Program, designed to offer young professionals first-hand corporate experiences. The top 3 teams will partake in the Assessment Centre of Banglalink's flagship Strategic Assistant Program, an opportunity entailing essential knowledge to become future managers.
Banglalink Ennovators 7.0 was launched today, October 1, by Monzula Morshed, Chief Human Resources and Administration Officer at Banglalink, at Tiger's Den, Banglalink's Dhaka office. During the event, Morshed said that this year, Banglalink Ennovators will focus on developing the digital acumen of future leaders and empowering the new generation to create effective digital solutions.