A modern user's guide to buying a new smartphone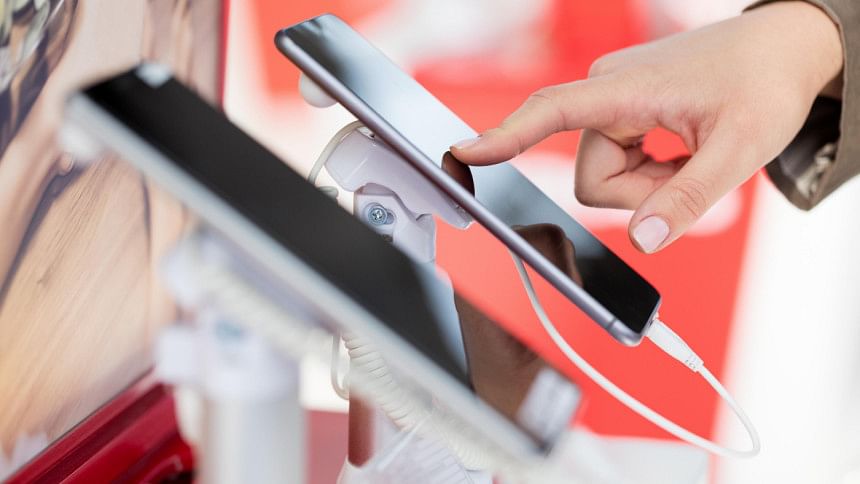 Smartphones are a wonderful creation that has made life easy and flexible. While communication is the most vital function for these devices, they have steadily become a premier choice for recreational purposes as well. Before buying a new smartphone, we often research and compare the best features obtainable within our budget. As a modern smartphone user, here are some key features to keep in mind when purchasing your next mobile companion.
Platform/Software
The platform can be a major decision point when choosing a new smartphone. Both iOS and Android have their perks and drawbacks, but if you are used to a specific platform, best to stick with that one. However, if you're open for a change, switching platforms is always an option.
Android is the most widely used platform that comes in various ranges. Designed by Google and used by most manufacturers, Android smartphones have access to the Google Play Store and a wide range of apps. Experts users will often say that Android devices open the scope of a smartphone is capable of, as you can test out various customisation features, service suits and in-built apps that Apple doesn't always give the freedom for. 
iOS is the platform used by iPhone. These devices are great to use but come in a high price range, owing to their unique and secure media features. Those who prefer iPhones over Android mostly do so for the security in management and access. The browser in iPhones prevents intelligent tracking and third-party access to personal information. Moreover, password protection, two-factor authentication, restricting location information, controlling website access and cookies, securing email addresses, etc., provides its users with an exclusive and safe experience. 
Screen and design
Check the sensors, their positions and handling before you make your purchase. The screens come in OLED LCD, and AMOLED. If you want better contrast, OLED is the choice for you. LCD has lighter blacks than OLED. AMOLED screens are expensive but perform better. The iPhone and Galaxy range of Samsung phones uses an AMOLED screen.
Since the screen is the most visible part of a smartphone, find one with optimal resolution and size. The size range for high-end devices ranges from 5.5 inches to 6.5 inches and above. The screen should be full HD, as anything higher than 1080 pixels is good and sharp in quality. The aspect ratio for a standard smartphone screen is 18:9. 
Processor and RAM
The performance and efficiency of smartphones depend on these two parts. For the best performance in Android phones, you will need a new processor of at least 4GB RAM. 
But this is not the same case in the case of iPhones. iPhones do not require as much RAM because their memory management is handled differently. For iPhones, the best processor is the A-series chipset. For Androids, it is the Qualcomm Snapdragon 865 Plus.
As for the memory, modern smartphones come with built-in storage. Starting from 16GB, the amount can reach up to 512GB as well. For efficient use, at least 64GB is recommended, as it makes the functionality of the device speedy. You can also increase the memory of your device using an SD card. 
Camera
The quality of the camera in a smartphone does not solely depend upon the megapixel of the device. It includes other factors such as the camera sensor and aperture of the lens. If you want a phone with a good camera, test it yourself and check reviews for better information. While some brands provide better resolution, exposure, colour and focus, others offer whimsical choices and creative clicking options. Choose according to your preference.
Most smartphones come with a triple or quad camera setup with around 48-megapixel to 50-megapixel camera resolution. For experimental photography, you can look for special features like optical image stabilisation and ultra-low light sensors. For the front camera, a 13-megapixel to 20-megapixel single camera setup is the most common. Look for the best selfie camera if you are a fan of selfies. For those who are more into mobile videography, there are features like a 4k video shooting option and 60 to 90 Hz refresh rate. Go for smartphones that support these features for an enhanced videography experience. 
Two popular high-end smartphones in the market in terms of camera features are the Google Pixel 6 Pro and iPhone 13 Pro Max. Both are extremely good at taking photos with some slight differences between each other. Google Pixel 6 Pro has a 50MP primary camera, while the iPhone 13 Pro Max has a 12MP camera. Both the brands support 4k videos with a refresh rate of about 60 Hz. Apple phones tend to provide very vibrant photos owing to its great sensors. Pixel provides much sharper and more colour-accurate photos.
Battery
The most common problem in smartphones is battery issues. So, choosing a smartphone with the right balance between performance and battery life is of great importance. 5000mah batteries are standard for most smartphones. Usually, these batteries give up to 13 hours of screen time. The storage capacity or mAh rating will give you an idea of the battery's runtime. However, there are many other factors that decide the battery life of a smartphone.
The resolution, refresh rate, screen size and type of processor must be considered while determining battery life. Be sure to check the screen-on time before buying a smartphone. As the batteries are growing larger in capacity, so do the charging units. Most smartphones these days support 18w to 65w charging bricks, resulting in faster charging in shorter periods - even being able to charge a 5000mah battery in 15 minutes to 30 minutes.
For the durability of the device, buy water-resistant devices. The flagships have higher ratings and are fully water-proof, but many economic or budget devices can put up with some minor splash.
Price range
The Bangladeshi mobile market is dominated by Chinese mobile phones. Brands like Oppo, Xiaomi, Huawei, itel and Tecno provide good quality smartphones at reasonable prices. 
The latest Oppo models include Oppo F21 Pro, Oppo F21 Pro 5G, Oppo A16e, etc. 
From Huawei, there are the latest Huawei P Smart 2022, Huawei Nova 8, Huawei Nova 8 Pro, etc. Xiaomi has the models Redmi 10A Sport, Xiaomi 12S, Xiaomi 12S, Xiaomi 12S Ultra, etc. 
Starting from Tk. 3,330, the price of Xiaomi smartphones ranges up to Tk. 97,999. Other than that, Oppo, itel and Tecno have price ranges between Tk. 5,000 to 40,000/-. 
Another mid-range Chinese brand taking up the Bangladeshi market is OnePlus. It has a price range from Tk. 19,990 to 94,990/-. Some OnePlus models include OnePlus Nord 2T, OnePlus Nord N20 5G, OnePlus Ace, OnePlus Ace Racing, etc. 
Global brands like Samsung, Google Pixel and Apple's iPhone are comparatively expensive. Similar to the price range of the Samsung S21 series, the latest Galaxy S22 model has become quite popular. The models are Samsung Galaxy S22 Ultra, Samsung Galaxy S22 Plus, Samsung Galaxy S22, Samsung Galaxy A53, etc. In the lower price range, we have the Samsung Galaxy Z Flip 3. 
The price of the global Android smartphones starts from Tk. 15,000 and can go up to Tk. 2,25,999. Apple's iPhone covers the current price range of Tk. 29,999 - 1,76,999/-. Apple features the latest iPhone SE. This brand also has the iPhone 13 Pro Max, iPhone 13 Pro and iPhone 13 Mini, etc. 
Local brands like Walton and Symphony provide more affordable options. Walton phones have a price range from Tk. 3,399 to 24,999/-. Symphony has the cheapest option for smartphones. It starts from Tk. 2,990 and goes up to Tk. 14,990. Walton's latest models are Walton Primo ZX4, Walton Primo S8, Walton Primo S7 Pro, etc.
All these brands offer service policies or security support to the buyers. In the case of buying a smartphone, you have to consider the present as well as your future needs. Because you are spending a lot of money, you should consider it as an investment to get the maximum amount of benefit for the maximum time. As such, you should buy long-lasting phones with better reviews. 
You can look for reviews on websites like GSMArena & MobileDokan. Youtube channels such as Mrwhosetheboss & ATC Android To To Company also provide trusted smartphone reviews.
Future-proofing
For future-proofing your purchase, consider the build material of your phone besides the design and other hardware. Go through the maintenance policy of different brands before buying your phone. 
For instance, Apple provides the best policy for its users. They receive the latest updates even after six years. Apart from Apple, no other brand offers such long-lasting working conditions. Google, Xiaomi and OnePlus provide a service policy for around three years at maximum. Samsung's time frame is for two years, and a few more years on some selected devices only. Apple and Sony are two brands with no guaranteed policy. But Apple has its fame for the best and regular provision of new functions and updates. 
Whatever you choose to buy, be mindful of the authenticity of the smartphone. Always buy your phone from an authentic shop. And make sure that you have done proper research before buying. Do it from a reliable internet source or visit the stores. Moreover, there are various websites available now that help you compare the specifications and price ranges. So, do smart buying to bag a long-lasting smartphone.