Huawei inaugurates 'Seeds For The Future 2022, Bangladesh'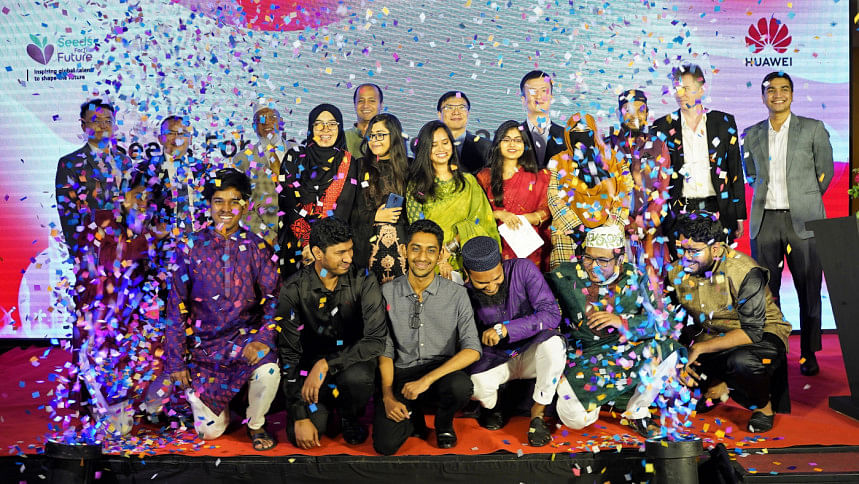 Chinese ICT infrastructure giant Huawei recently inaugurated its flagship CSR program, 'Seeds For The Future 2022, Bangladesh' at Hotel Amari, Dhaka.
Mohibul Hasan Chowdhury, Deputy Minister of Education, was present as the chief guest with Yue Liwen, Cultural Counselor of China Embassy, Dhaka, Pan Junfeng, and CEO of Huawei Technologies (Bangladesh) Ltd. in attendance.
'Seeds For The Future' is Huawei's flagship CSR program dedicated to STEM (Science, Technology, Engineering, Mathematics) and non-STEM students. This year, students from 9 universities are taking part in this program.
The winners of this program will participate in the global platform along with other winners from different countries. They will also attend global training sessions which will be conducted by engineers from Huawei.
'Seeds For The Future' was launched globally in 2008 in Thailand. This program has been implemented in 137 countries worldwide with participation from around 12,000 students and 500+ universities to date.