How to build a well-planned city: lessons from Singapore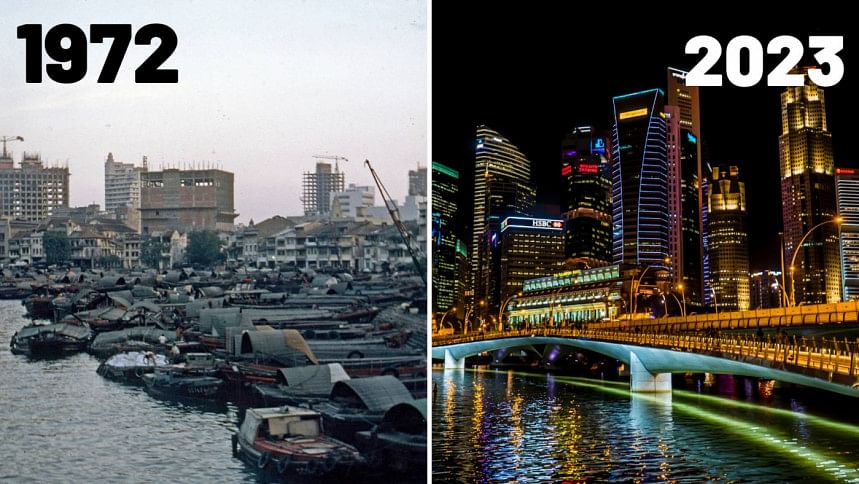 Singapore is one of the most sought-after locations in the world to live and work due to its impeccable urban planning, which has earned it a reputation as a model city. The city-state has worked incredibly hard over the years to improve the quality of life for its people through thoughtful and pro-active planning initiatives.
The city-state, which became independent from Malaysia in 1965, has repeatedly placed highly in international indices for economic competitiveness, education, healthcare, and quality of life. But this achievement did not materialise overnight.
When Singapore's leaders realised they needed to create a detailed plan to modernise the city and enhance the lives of its residents, the transformation of the city-state began. The government wanted to build a city that could compete with other global cities and be clean, green, and efficient.
The public housing programme in Singapore is among the city-most state's impressive features. Public housing units that are well-designed and conveniently located are available to millions of people because the government has prioritised affordable housing. Singapore has been able to significantly reduce homelessness and raise living standards for the vast majority of its citizens thanks to this programme.
The city-state has made significant investments in infrastructure for transportation as well as housing, making it one of the most effective and practical public transportation systems in the entire world. Singaporeans can move around the city quickly and easily thanks to the extensive network of buses, trains, and ferries, which is complemented by the well-designed road network.
Singapore's dedication to green spaces is another distinguishing feature of its urban planning. Singapore has a lot of greenery and open spaces, including nature reserves, parks, and gardens, despite being a very populated city. These green areas not only improve the aesthetics of the city but also offer recreational opportunities and environmental advantages like cooler urban temperatures and cleaner air.
Singapore has also given considerable attention to urban planning and architecture, resulting in a beautiful cityscape that reflects its culture and past. Numerous colonial structures have been preserved by the city-state, which has also incorporated contemporary building styles into its urban environment.
Finally, Singapore's urban planning focuses on economic growth and job creation in addition to physical infrastructure. A thriving economy and high employment rates are the results of the government's business- and foreign-investment-attractive policies. In order to develop a skilled workforce that can compete in the global economy, the city-state has also made significant investments in education and training.
Although Singapore's urban planning has received high praise, there are still some difficulties. The city-state must make ongoing efforts to address issues like income inequality, an ageing population, and environmental sustainability.
However, Singapore's achievement in creating a well-planned city is a testament to the effectiveness of urban planning and emphasises the significance of funding public services and infrastructure. The city state's experience with urban planning provides invaluable lessons for other cities around the globe working to create livable and sustainable urban environments as it continues to develop and change.