Everything you need to know about 5G in Bangladesh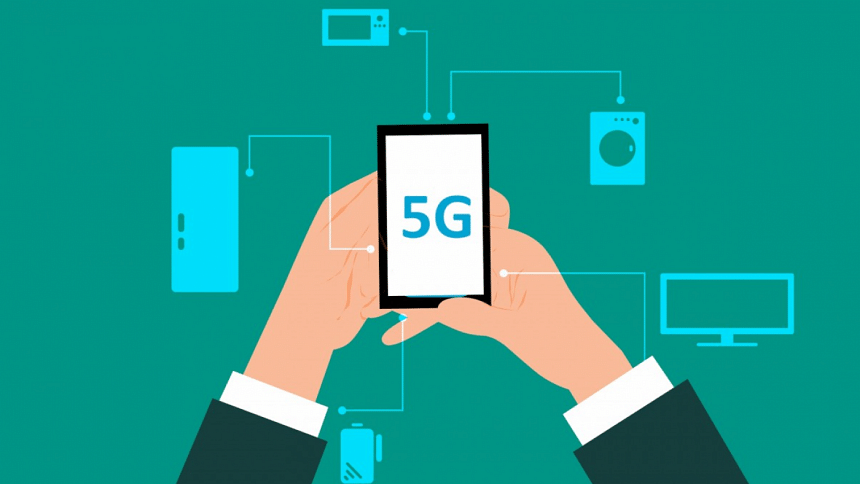 On December 12, Teletalk officially launched 5G network services in Bangladesh. Since then, there has been much speculation about how to use 5G and when other operators will launch 5G services. Here is everything you need to know about 5G in Bangladesh.
How you can gain 5G access
Currently, only Teletalk users can access 5G in Bangladesh. 
A SIM change may be necessary, but new Teletalk SIMs that are at least six to eight months old, and come with three parts including a nano-SIM, will have 5G enabled. 
To confirm if your Teletalk SIM can run 5G, please contact the customer care service. Details regarding pricing and SIM change process can also be found in Teletalk customer care centres.
Locations with 5G access
5G service is currently available in the following areas: Prime Minister's Office, Parliament, Secretariat, Bangabandhu Museum on Dhanmondi 32, Bangabandhu Sheikh Mujibur Rahman's birthplace Tungipara in Gopalganj, and the National Martyrs' Memorial in Savar.
How 5G is different from 4G
5G will have lower latency and higher bandwidth than existing 4G networks. Thus, 5G users can expect at least 20% more speed than 4G. This means you can stream HD videos on your phone without buffering and play multiplayer games with very fast pings. 
5G is also expected to provide huge industrial benefits, being crucial in the development of smart cities and smart ports.
When non-Teletalk users can access 5G
Subscribers of the private mobile phone operators will have to wait until the spectrum auction set for March 2022. 5G services for those operators are expected to launch within two to three months of the auction.
What you need to use 5G
A 5G enabled device is required to run 5G. Some examples of 5G-enabled phones currently available in the market are Motorola Moto G71 5G, Oppo Reno7 5G and Xiaomi Redmi Note 11T 5G. 
According to the mobile ecosystem organisation GSMA, as of 2020, only 6% of overall devices in Bangladesh support 5G. The number is expected to rise in the coming years.
How popular 5G is in other countries
5G is currently quite popular in the US, China and South Korea. Among the SAARC countries, Nepal, Sri Lanka, Pakistan and India already have public access to 5G. 
GSMA states that as of November 2021, there have been 170 commercial 5G launches all around the world. AT&T, Vodaphone and Ericsson are currently among the top 5G international operators.