From digital Qurans to daily Hadiths, check out the best free Islamic apps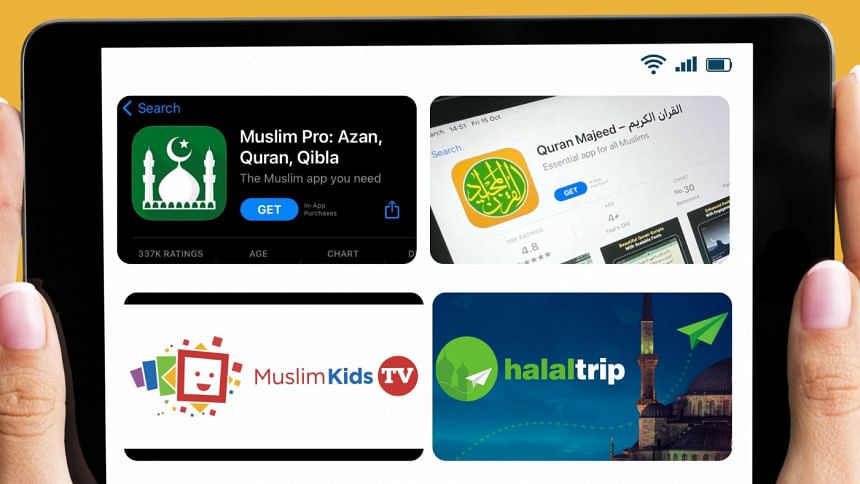 In today's digital age, mobile applications have become a fundamental part of our daily lives. From social networking to educational tools, apps have revolutionized how we interact with our devices. For Muslims around the world, there are a plethora of free Islamic apps available that help them to stay connected to their faith and stay on top of their religious obligations. In this article, we will explore some of the best free Islamic apps available on the market.
Quran Majeed
The Quran Majeed app is one of the best free Islamic apps available for Muslims who want to read, memorize, or listen to the Quran. The app offers a wide range of features, including multiple translations, recitations, and transliterations. Users can also bookmark their favourite verses and create playlists of recitations to listen to. The app's user interface is user-friendly and allows users to easily navigate through the app.
Muslim Pro
Muslim Pro is a comprehensive Islamic app that offers a range of features for Muslims worldwide. The app includes features such as a prayer times calculator, a Qibla locator, and an Islamic calendar. Users can also listen to Quranic recitations and access a wide range of Islamic articles and videos. One unique feature of the app is the ability to track daily Quran reading progress and receive reminders to read.
Hadith Collection
Hadith Collection is an app that provides a collection of authentic Hadiths from the Prophet Muhammad (PBUH) and his companions. The app includes a variety of Hadiths, including Sahih Bukhari, Sahih Muslim, and Riyad us-Saliheen. Users can search for specific Hadiths, bookmark their favourite Hadiths, and share them with others. The app also includes a daily Hadith feature, which displays a different Hadith daily.
iPray
iPray is a prayer times app that provides accurate prayer times based on the user's location. The app includes a variety of prayer methods, including the Islamic Society of North America (ISNA) and the Muslim World League (MWL) prayer methods. Users can also customize their prayer times based on their personal preferences. The app includes a Qibla compass and a Hijri calendar, which allows users to keep track of Islamic events and dates.
HalalTrip
HalalTrip is an app that provides information on halal restaurants, mosques, and prayer facilities worldwide. The app includes a user-friendly interface that allows users to search for halal facilities in specific locations. Users can also read reviews of the facilities and add their reviews. The app also includes a travel section that provides tips and advice for Muslim travellers.
Muslim Kids TV
Muslim Kids TV is an app that provides educational Islamic content for children. The app includes a range of videos, games, and interactive activities that teach children about Islam in a fun and engaging way. The app is designed to be child-friendly and includes parental controls to ensure that children only have access to age-appropriate content.