This computer is powered by real mushrooms: Here's how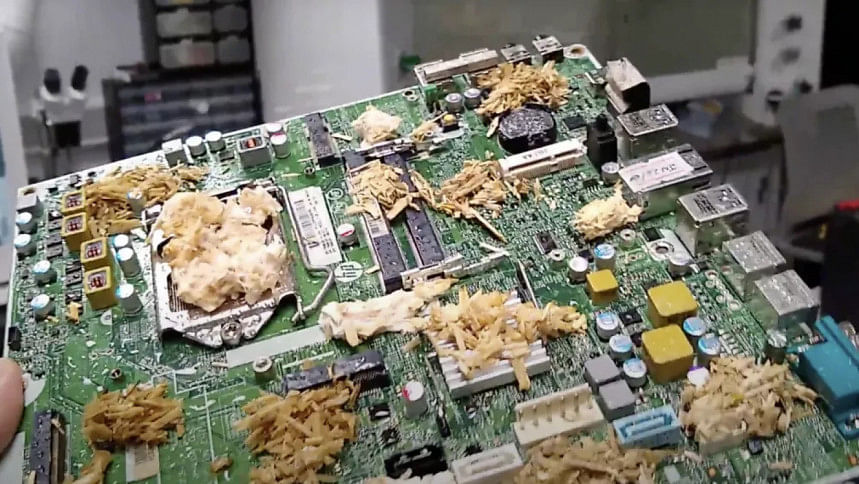 Yes, you read that right. The picture above depicts the motherboard of a PC that is quite literally powered by mushrooms.
According to the scientific publication Popular Science, researchers at UK's Unconventional Computing Laboratory at the University of the West of England Bristol have developed mushrooms that are capable of establishing memory links similar to how brain cells form habits. This is due to the presence of fungal threads called mycelium in mushrooms that allow the movement of electric signals to retain memories.
The presence or absence of a spike can be used as the basis of 0s and 1s in the binary language that a computer uses. Moreover, if the mycelium receives signals at two distinct points, then it vastly enhances conductivity.
While mushroom-powered computers certainly aren't ready to compete against the latest traditional computers in terms of performance and speed, they do have certain benefits. Due to its self-generation feature, the fungus has increased fault tolerance. 
Moreover, mushroom computers have great energy efficiency due to their low power consumption.
Before you get too excited though, there is still a great deal of work and study to be done in this field. It's improbable that we will see the first fully-functioning mushroom-powered computer anytime soon.