Avik Anwar conquers Malaysia Championship Series Round 4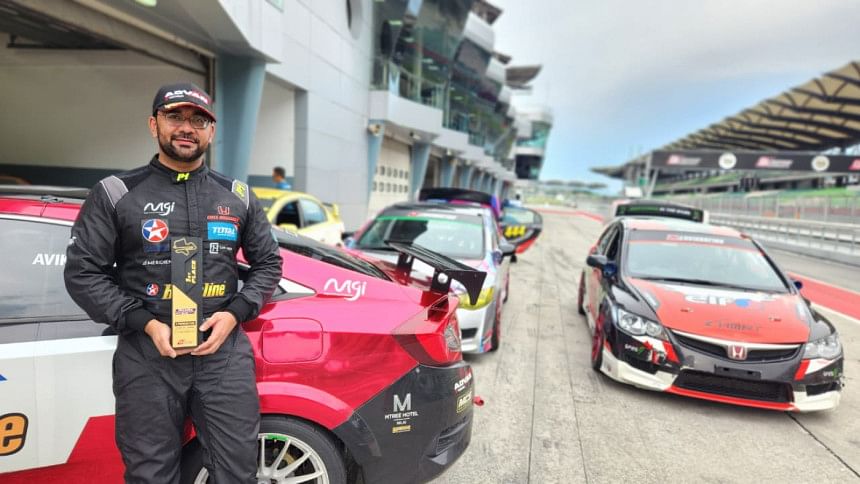 Avik Anwar, the racing sensation from Bangladesh, has created history at the Malaysia Championship Series Round 4 by winning the 300-kilometer, 3-hour race entirely on his own. Out of 58 competitors, Avik emerged as the victor, becoming the first and only Bangladeshi to achieve this feat and the sole Bangladeshi to win on international soil in motorsports to date.
"This was the toughest race of my life," stated Avik in an exclusive conversation with The Daily Star regarding his latest achievement. He added that this is by far his most special win, and that despite feeling nervous, he is proud to have achieved this solo-driving feat. 
"I have multiple injuries on my lower back, knees and shoulder from racing," said Avik about his struggle going into the competition. Whereas most teams had two drivers competing in this event, Avik went on solo. "I did not want anyone to say that some other nation helped me to win. Bangladesh all the way!" proudly exclaimed Avik.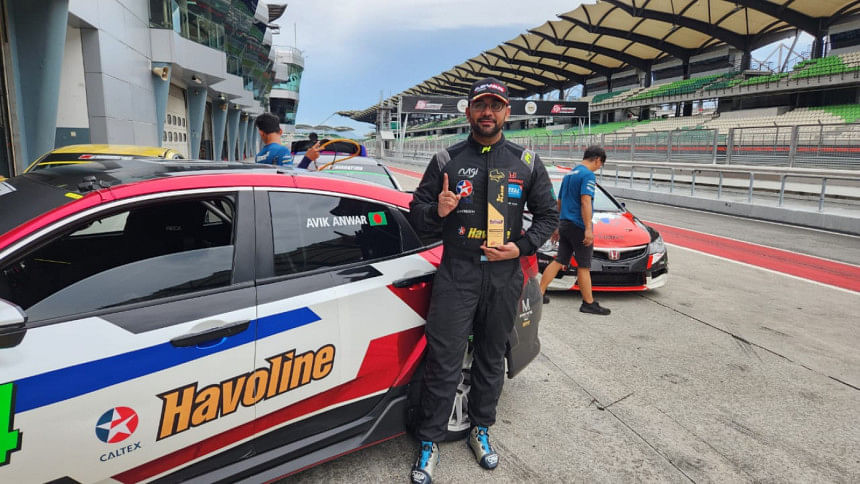 The Malaysia Championship Series Round 4, held at the challenging Sepang International Circuit in Malaysia, witnessed fierce competition from drivers around the world. Avik, driving solo, navigated the challenging track with precision and speed, ultimately securing victory in the grueling race. Previously, he clinched first place in Race 2 of the Malaysia Championship Series Round 3 on August 27 this year.
The victory at the Malaysia Championship Series Round 4 solidifies Avik's reputation as a formidable racer and highlights the promising future of Bangladeshi motorsport. It is a testament to the dedication and hard work put in by him and his team, setting a new standard for Bangladeshi motorsports enthusiasts to aim for.