Next Step
6 skills you need to succeed in HR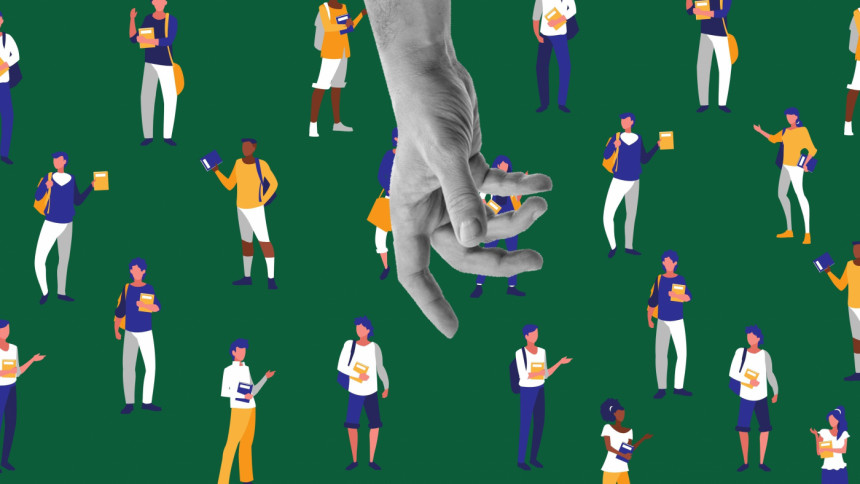 In today's rat-race-dominated world, it is not enough to only want to reach a destination. Preparing yourself for the journey is a requisite. Thus, learning relevant skills has become crucial in helping you land jobs and transition into work life with less difficulty. The field of HR (Human Resources) has become quite popular in the current job market, with many local graduates opting for full-time HR roles. If you're considering succeeding in HR, here are some skills to hone to find success in this engaging field. 
Willingness to learn
One 'skill' that you need to have to succeed anywhere - not only in HR - is the thirst to learn. Syeda Adiba Arif, HR Executive - Marketing at British American Tobacco Bangladesh, points out that most workplaces do not expect fresh graduates to have fully-developed hard skills. "What matters is that they embody drive and learning agility to quickly learn those things and set out on a journey of self-improvement," says Adiba. Susmita Shahreen Newaz, Human Resources Generalist at SELISE Digital Platforms, agrees. She says, "As an employee advocate, we need to maintain the best practices and company regulations and be up-to-date on various corporate policies and laws." Thus, according to her, it is important to have the desire to learn and research to manage compliance and earn certifications for the company.
Communication 
HR professionals have to communicate with multiple stakeholders across different stages in the organisational hierarchy, and so, every time, their approach needs to be attuned to whom they are talking to. As Susmita says, "The one thing we always need to remember is that the first part of 'Human Resources' is 'Human'. The bulk of the job is mainly just communicating with people." Regarding the importance of HR in companies, she says, "HR staff are the first people employees meet on their first day at the job, and creating a positive first impression from our end is important. You have to be the right blend of approachable and professional." Working in HR requires being attentive to others, which Susmita believes is a key trait: "Being an active listener when employees need to vent, giving helpful insights, keeping confidential matters private, empathising with their situations and genuinely making an effort to improve their office experience are keys to building strong relationships with employees." According to her, being in HR means acting as a bridge between your colleagues and company management - which is not always easy, especially when it comes to conflicts in the workplace.
Conflict resolution
HR has to provide a safe space for employees to vent about issues and encourage conversations. It should give both parties in a dispute an adequate opportunity to voice their sides of the story. Thus, when mediating disputes, it is necessary for HR to actively listen to both parties, reduce tension and work towards a practical solution. As mediators, HR may also stay vigilant to detect any possible sources of disagreement. It is also important for HR personnel to be able to think strategically, as they will, at some point, be responsible for strategy development and execution. Creating strategies that support the organisation's broad goals will help any HR personnel produce more positive results at their work.
Emotional intelligence and proactivity
Being emotionally intelligent is another critical HR skill, seeing how HR personnel have to listen to, understand and bond with employees. Sometimes, all the employees may need is someone to lend an ear. As Susmita says, "Employees are often hesitant to admit their true feelings, or may not even be self-aware enough to recognise them." An emotionally-savvy HR professional can recognise the emotional drivers behind behaviour and work things out with them. Although more of a personality trait, being proactive instead of reactive will also allow you to be able to take preemptive measures. Thus, instead of merely reacting to current and emerging trends in fields like workplace culture and technology, you can design training and programs anticipating the changes.
Being data-driven
Being analytical and data-driven is becoming an increasingly widespread trend in HR in recent years. As Ashraful Shabab, HRBP-Customer Development & DFF and Wellbeing Lead at Unilever Bangladesh Limited, states, "Major FMCGs are taking an initiative towards being more data-driven and having more digital skill sets across their domains. Extracting insights from whatever data you have is a core skill." He believes that being experienced in Microsoft PowerPoint, Excel, Word and related software, as well as knowing how to derive insights from data, are critical HR skills. "If you are proficient in Tableau or Power BI, it will help you with data visualisation, which helps get insights more quickly," he adds.
Functional knowledge
Knowing the function that you are partnering with is also a requisite. Ashraful believes that having knowledge of whatever function you are partnering with or the division you are looking after is very important. The HRBP of sales cannot support people in that domain without understanding how sales happen. Moreover, HR personnel with employee experience expertise can create employee-focused humanistic workplaces. As they understand each step in an employee's journey, they can ensure a fantastic experience from start to end, which allows the organisation to attract and retain good talent.
Advice for aspiring HR professionals
Aspiring HR professionals can take steps to help develop these skills early on in their careers, such as during their undergraduate degrees. There are various academic and extracurricular activities to help build both soft and hard skills that can help students later on in their lives. Syeda says, "Students can organically pick up useful soft skills such as collaborative teamwork, communication skills, problem solving and negotiation from a wide range of settings such as classrooms, part-time jobs, debate competitions, business competitions and even challenging personal circumstances."
University clubs are also great places to pick up some of these necessary skills. As Susmita advises, "Joining a university club can help build many of the skills you need as an HR professional. It helps you learn how to organise events, talk to different vendors and sponsors, manage people and build teams, and work in groups comprising people from different backgrounds. It significantly helps you develop your communication and networking skills." She further suggests that for interns and junior HR Generalists, investing time in Udemy can pay dividends, as it has informative videos and courses that explain a lot of key HR concepts. Ashraful has a similar viewpoint. "Being a part of event management, especially the logistics team, is very helpful. You will get an end-to-end idea of the operations that go behind ensuring a successful project," he says. He adds that being in event management also allows one to grasp the idea of how an event is initiated through a strategic perspective: how it is then taken through the different levels and finally, executed.
Being in HR can seem daunting at first, but with the right amount of dedication, succeeding in this field is quite possible. At the end of the day, it is important to put yourself out there, expose yourself to new things and learn whatever you can and have the opportunity to.