3rd edition of Bangabandhu Innovation Grant 2023 gets underway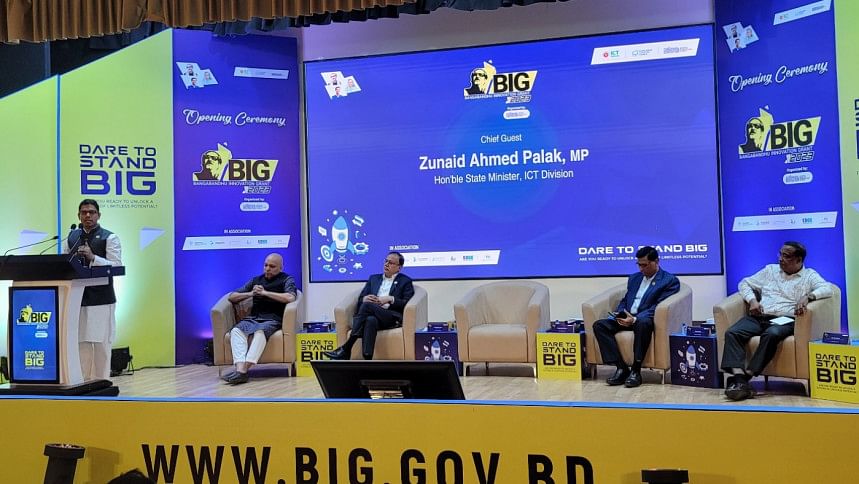 The opening ceremony of the Bangabandhu Innovation Grant (BIG) 2023 was recently held at the BCC Auditorium, Agargaon, Dhaka.
The ICT State Minister Zunaid Ahmed Palak was present as the Chief Guest during the inauguration ceremony along with other dignitaries.
This year, the BIG authority plans to select 300 innovative startups during the initial stage.
Later, a 3-day boot camp will be organised with the selected startups. This boot camp will include day-long workshops, mentoring, and pitching sessions for the selected startups.
The top 51 startups will then be selected from the boot camp, and the final round will be organised with the top 5 startups.
The best startup will be awarded a grant worth BDT 1 Crore, while the rest of the top 50 startups will also be awarded grants worth BDT 10 Lakh each. 
The BIG initiative has been organised by the Innovation Design and Entrepreneurship Academy (iDEA) Project of Bangladesh Computer Council (BCC) under the ICT Division since 2019.
Budding entrepreneurs can register by visiting the website www.big.gov.bd from March 28 to April 22, 2023.