ICT Division to build technology park in Dhaka
The Tk 160 crore park will be established on a 0.47-acre land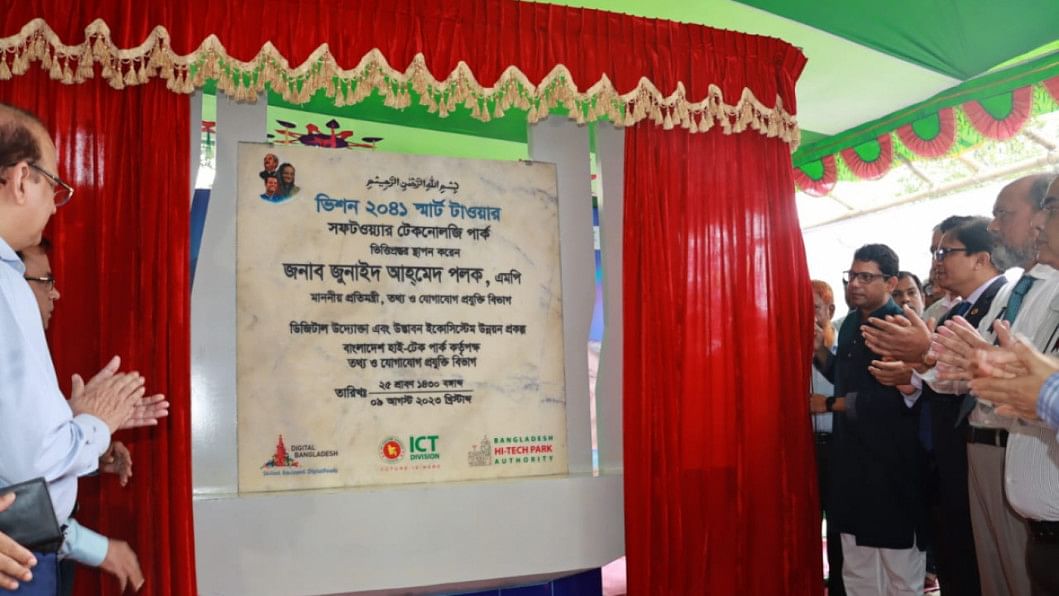 The ICT Division is building a technology park in the capital's Karwan Bazar for Tk 160 crore as it looks to install business incubation centres at universities and collaborate with industry and academia with the infrastructure.
Spanning over an area of 0.47 acres, the park is the result of a collaborative financial partnership between the Bangladesh government and the World Bank under the Digital Entrepreneurship and Innovation Ecosystem Development Project of the ICT Division.
Zunaid Ahmed Palak, state minister for ICT, laid the foundation of the park titled 'Vision-2041 Smart Tower Software Technology Park'.
The modern building with green technology will be a nine-story infrastructure, including four basements, covering around 170,000 square feet.
Palak emphasised the pivotal role this technology park will play in bridging academia and industry.
With the park, seven "University Business Incubation Centres" at universities will be established to unite academia and entrepreneurship to accelerate innovation and collaboration, he said.
Faculty members of the universities will act as mentors, guiding research, innovation, and business ideas, ultimately connecting them with potential investors and industries.
Under the park, a "Smart Bangladesh Accelerator" will be launched which is projected to nurture and transform 100 startups into successful ventures, providing support encompassing financial aid, technological resources, and training.
The Vision-2041 Smart Tower Software Technology Park will also establish four software technology parks that provide startup facilities, create four labs for common usage, manage innovation programmes within software parks, and ensure skilled personnel for future innovation-related activities.