Thousands set up camp at BNP's Sylhet rally venue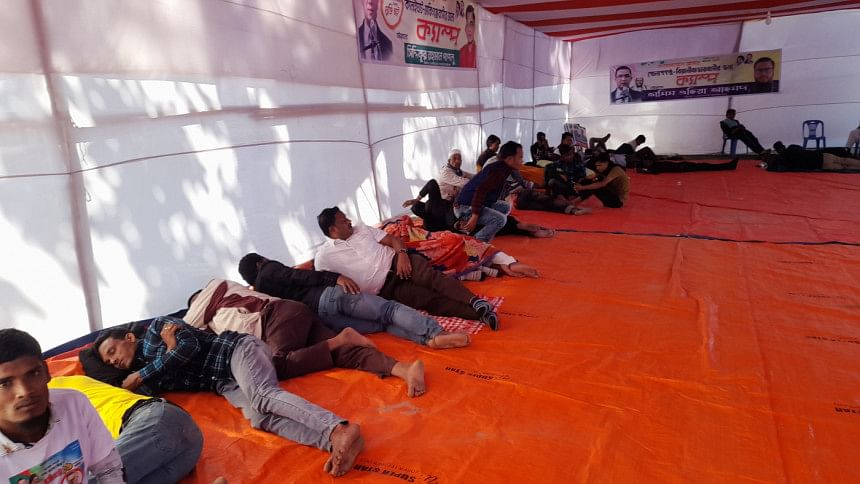 Thousands of BNP supporters have already gone to the Alia Madrasa field in Sylhet city and set up camp there, a day before the party's divisional rally tomorrow.
A total of 20 tent, each for different district and upazila units of the party, were set up around the field to host activists.
Lutfur Rahman, a BNP leader from Baniachong upazila in Habiganj, said, "Leading up to the rally, there was a case spree and obstruction had started in Habiganj. As we feared harassment and detention, we came to the field last night."
Mahmudul Hasan, a BNP activist from Sylhet's Gowainghat upazila, said, "We were obstructed by police and men of BCL [Bangladesh Chhatra League, the student wing of ruling Awami League], and around 250 men from our area decided to come to the field before the rally to avoid further obstructions."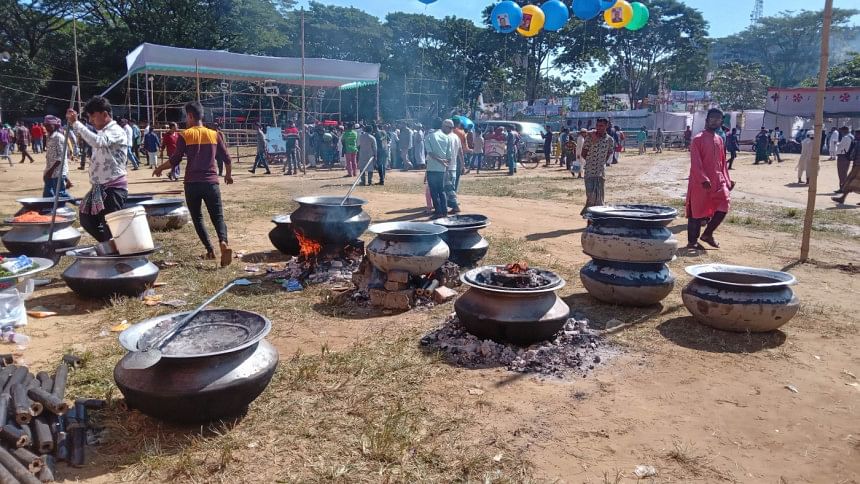 While visiting the field this morning, our Sylhet correspondent saw hundreds of activists resting inside the camps while lunch was being cooked in front of the camps to feed them.
Idris Ali, a chef, was cooking 'Akhni' for 6,000 activists of Juri upazila of Moulvibazar.
He said, "I am hired to cook lunch for BNP activists. I will cook dinner for even more activists."
BNP aims to host more than 4 lakh activists in the rally set to start tomorrow afternoon.
Road transport associations earlier announced that they would enforce a 36-hour strike from 6:00am on Friday in Habiganj, Moulvibazar and Sunamganj districts and another 12-hour strike from 6:00am on Saturday in Sylhet.
The associations said the strike was being announced mainly to press home their demand to keep unauthorised three-wheelers off the highways.