Directors' Choice
The Daily Star asked seven notable contemporary directors of Bangladesh to pick their favourite movies of the year 2017. Below are excerpts from their answers.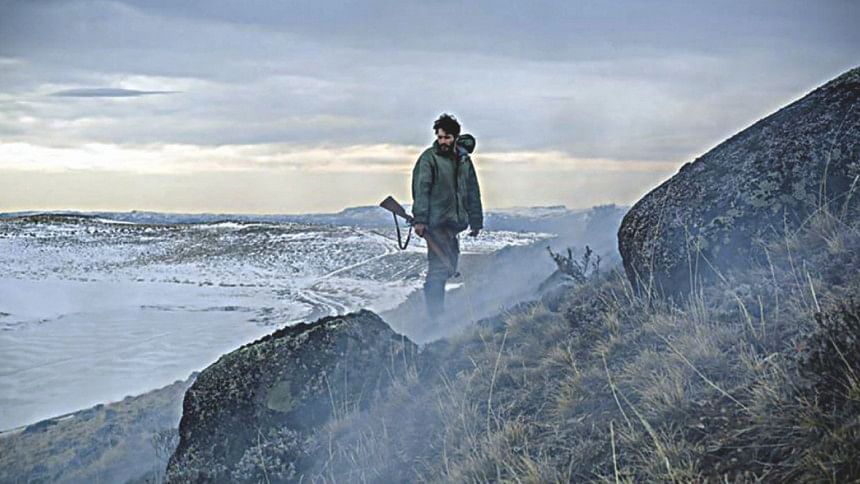 Favourite movies: The Winter; Dying Candle
Feedback: I remember two movies in particular that I watched in 2017 and found quite interesting, although both were made towards the end of 2016. As a director, I learned a lot from these movies in terms of cinematic language, screenplay, storytelling, and different film traditions and conventions. 
The first movie, The Winter, was directed by Emiliano Torres. It's a story about isolation and survival, revolving around an elderly foreman who, after years of working on a cattle ranch in Argentina, is forced to retire and is replaced by a younger man. The new situation poses a challenge to both men, who must learn to survive the winter together. The second movie, Dying Candle, is a Nepalese film directed by Naresh Kumar KC. It revolves around a young woman who has to make a difficult choice of whether or not to take care of her younger brother, and either way her dignity might be at risk.
These movies, although set in different times and locations, captivate you with a new type of storytelling, a new type of expression that is at once refreshing and gripping. You realise how differently a movie can be made, and how powerful and transcending its language can be. As a student of film, I am happy that I have had the chance to watch these films.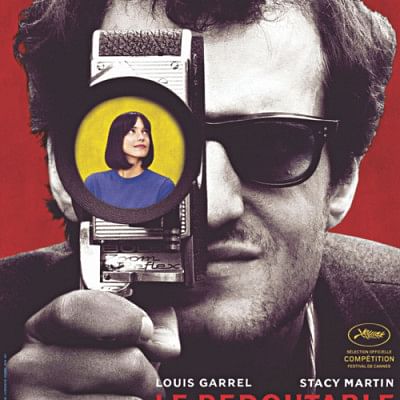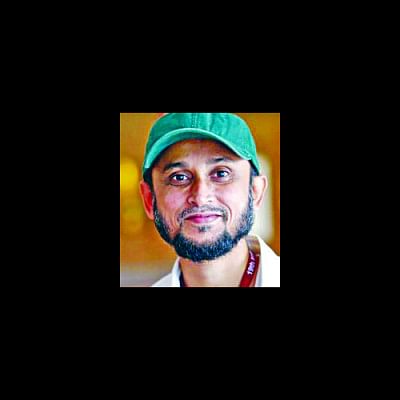 Favourite movie: Redoubtable (Michel Hazanavicius)
Feedback: Many of us grew up admiring Jean-Luc Godard, the legendary French New Wave director and critic, so it was interesting to watch a biopic based on his life even though it may not be as authentic as one would have liked it to be. But that's where the beauty of this film is. It presents a different version—director Michel Hazanavicius' version—of the man who has inspired so many directors in so many countries. Redoubtable is ostensibly an adaptation of One Year Later, Godard's ex-wife Anne Wiazemsky's memoir, and follows their relationship as well as his transformation in his artistic and political journey in the late 1960s.
The movie is also a tribute to Godard's cinematic style, and a lot can be said about how visual and stylistic homages were paid to the man. But what I found more interesting is how Godard was "invented" in the film. There is a Godard created by Godard himself, of which we know in his films, and another created by Anne in her book, based on her experiences with him. Yet another version was now created by Michel although he owes his inspiration to Anne. Watching this Godard—a more sarcastic version, if I may say so—was interesting because it was unlike the Godard I thought I knew, from watching his own films. I thought he would be a witty or crazy person. Thus, Michel's interpretation or exploration of his life provides a refreshing dimension to what we know about the director.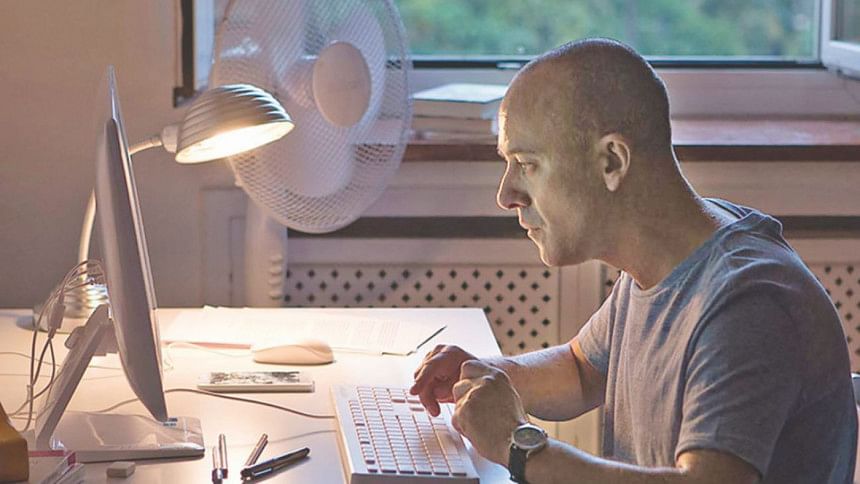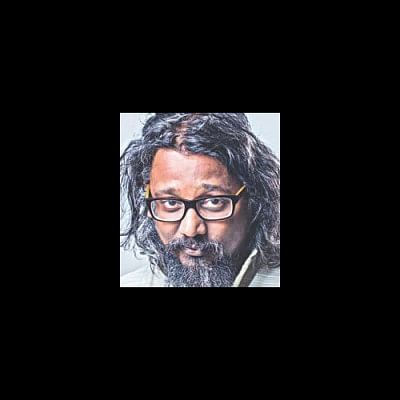 Favourite movie: The Motive (Manuel Martín Cuenca)
Feedback: Choosing one film from the many films that you watch throughout the year is difficult, so I will make it easy for me and go with the first that comes to my mind—The Motive. I think this movie is a must-watch for anyone with a creative urge. Directed by Spanish filmmaker Manuel Martín Cuenca, it revolves around a wannabe novelist with dreams of literary glory, who takes the notion of finding creative inspiration in life a little too literally. He starts to manipulate his neighbours and get involved in their lives in order to find inspiration for his writing. But the problem is, unlike his best-selling novelist wife, he lacks talent and imagination, even though he finds it hard to come to terms with.
The Motive is a stylishly made, thought-provoking and clever movie. The acting is powerful, the story modern, very modern. Overall, it was interesting to watch a film that promises to be entertaining and also has dark undertones that might make you feel uncomfortable at times. But it definitely is very watchable.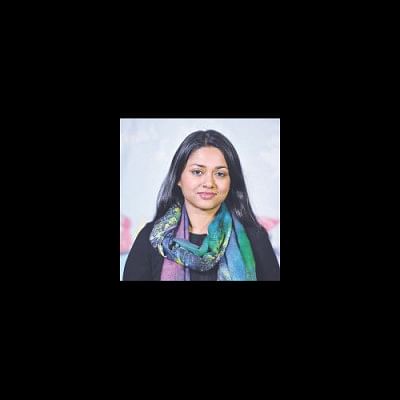 Favourite movie: Scary Mother (Ana Urushadze)
Feedback: Scary Mother, Ana Urushadze's directional debut, is a Georgian film that premiered at Locarno and won at Sarajevo. It's a strange, off-beat psychological thriller about a middle-aged woman's uncompromising creative life as she abandons her family to finish her debut novel. We are used to stories of the all-consuming creative urge of men, but Scary Mother shows very cleverly that when a woman puts her creativity above everything else, she is turned into a "witch" by her family and society.
It's a neatly executed film, almost too sure of itself as a debut feature. The sound design is perhaps my most favourite feature of the film. Sound is used to build tension and pressure on the audience's mind, and its lingering effect is felt even hours after the film has ended. This is a film that only a woman could have made, and perhaps only women can relate to fully. It's definitely not the most pleasant film I watched in 2017, but it wins my list because it's unique, masterful and feminist.
My other top picks of the year are: The Florida Project (dir. Sean Baker), The Shape of Water (dir. Guillermo del Toro), Call Me by Your Name (dir. Luca Guadagnino), Mudbound (dir. Dee Rees), The Other Side of Hope (dir. Aki Kaurismäki), The Salesman (dir. Asghar Farhadi), and Lady Bird (dir. Greta Gerwig).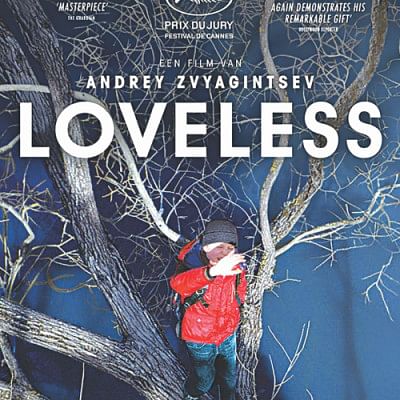 Favourite movie: Loveless (Andrey Zvyagintsev)
Feedback: Loveless by Russian director Andrey Zvyagintsev will definitely top the list of my most favourite movies of the year. I was at the premiere at Lumiere in Cannes. I watched with awe as the film was greeted with a thunderous, never-ending standing ovation during the end credits scroll. But it was not the first time I watched an Andrey Zvyagintsev film.
Earlier, I watched Leviathan in Cannes in 2014. While Leviathan is more complex and subtle in nature, Loveless is quite straightforward and personal yet universal in a tragic way. The latter revolves around an estranged couple in search of their 12-year-old who disappears after witnessing one of their fights. Through their story we also get a grim portrait of humanity in today's world. What I found most remarkable is the way the film is made, its use of silence, and the unpretentious approach of the director.
In fact, filmmakers like Andrey Zvyagintsev, Nuri Bilge Ceylan (Once Upon a Time in Anatolia, Winter Sleep) or Sergei Loznitsa (My Joy, Maidan) are the ones defining the current world of cinema, without giving into the Western coldness or taking the easy way of Asian melodrama. I wish there was a centre for our youth in Bangladesh showing all the competing films of the leading festivals from around the world, so they could learn more about the current trends in filmmaking as well as the festivals.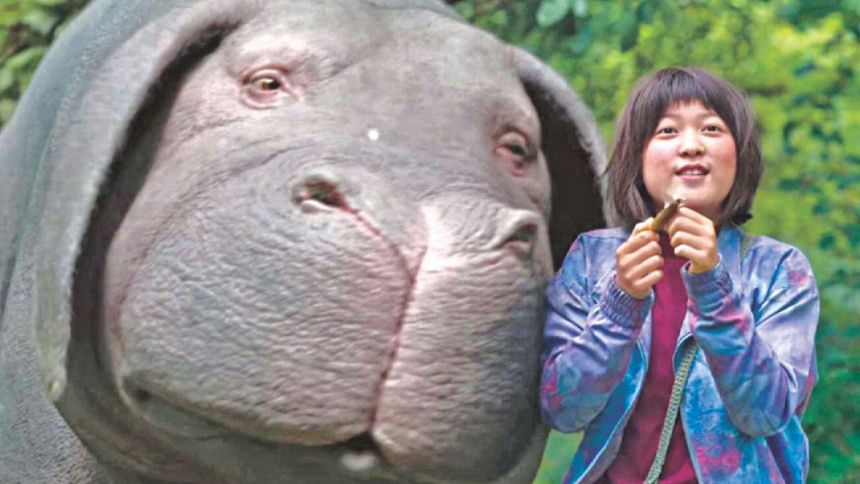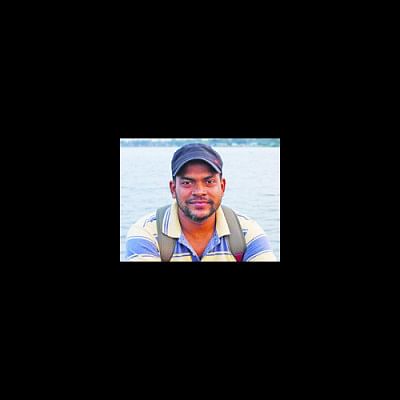 Favourite movie: Okja (Bong Joon-ho)
Feedback: I watched a lot of movies in 2017, many of them quite well-made, but the one movie that stands out is Okja. It touched me deeply, and changed me to some extent. I remember I was in a trance-like state for days after watching it! The movie, a Netflix original, is about a South Korean girl and a super pig, one of the 26 artificially produced specimens meant to be a revolutionary new food source promoted by a meat company. For 10 years, the girl has been the pig's constant companion and then one day she is forced to part ways with it. So, she sets out on a rescue mission that takes her to New York.
Okja, on the surface, may appear to be a children's film but it's so much more. Among other issues, it focuses on genetically modified food, animal abuse, unethical practices in the meat industry, and connection between humans and beasts. Okja is the kind of film that makes you think. It presents a simple but uncomfortable question: where does our food come from? And how ethical is artificial breeding? It also questions our attitude towards food, especially non-vegetarian food like meat.
The movie has a simple but gripping storyline, at once entertaining and thought-provoking, with superb performance from the actors. The visual effects are stunning. Overall, it transcends boundaries in a way that few films of our time can, combining the local with the global.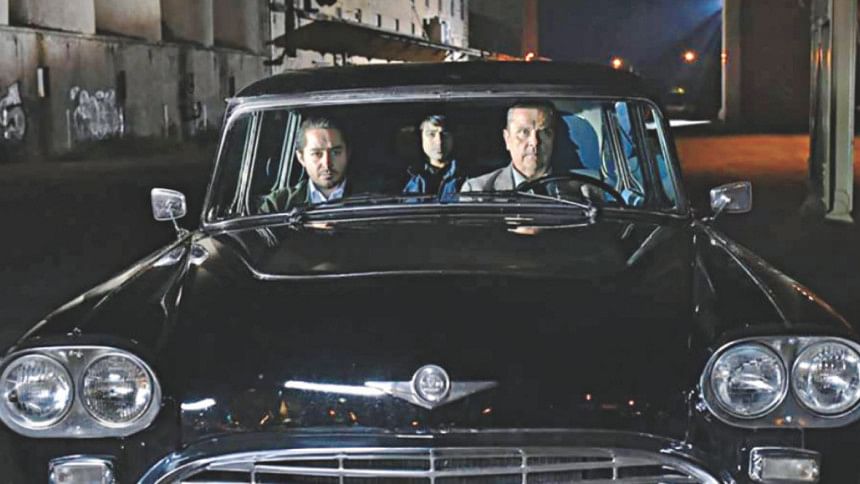 Favourite movie: The Other Side of Hope (Aki Kaurismaki)
Feedback: The Other Side of Hope, directed by Aki Kaurismaki, is an intensely told story about loss and grief, and about finding hope in the most unlikely of circumstances. It revolves around Khaled, a Syrian asylum-seeker in Finland, who lost his family in the war back home and now searches for his sister. The life of a refugee is one of troubles and uncertainties. It's not pleasant but it's still better than dying helplessly. So, Khaled must keep his hopes up as good and bad live side by side in this word, as do politics, religion and war. Aki's film, thus, forges an uncommon union between social realism and visual stylisation, dry comedy and warm-hearted humanism.
What I found most interesting is his message of love and hope despite the harsh, uncompromising reality of life. When Khaled says, "Good people helped us," it tells us something about desperate men in need of reassurance that help is, after all, never far away. In Aki's own words, "I always decide to put a sad ending but then I feel pity for my characters and put at the last moment a happy ending."
Aki Kaurismaki, clearly, belongs to a league of directors that present us with novel concepts of life, art and the world through their stories, stories that inspire.