World Population Day 2016
"We want to be self-sufficient"
-- Salma Jahan Rojoni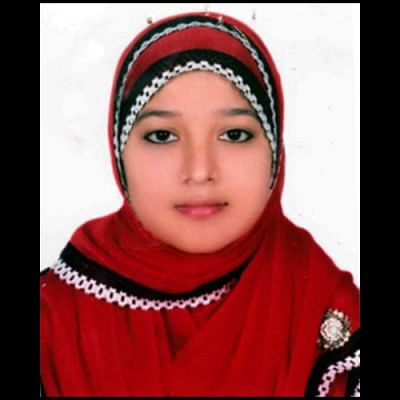 World Population Day, a day to focus attention on the urgency and importance of population issues, was recommended by the Governing Council of the United Nations Development Programme In 1989. 'Investing in teenage girls' is the theme of 2016.
Recently The Daily Star talked with a girl in her late teen named Salma Jahan Rojoni, who lives in Kalshi, Dhaka. She is a student of B.A. first year of Shahid Zia College (accounting) and also an Executive Member plus PR Trainer of  BAPSA(Bangladesh Association for Prevention of Septic Abortion ). She talked about her hopes and dreams, problems she is facing, facilities she is getting now and many other issues.
The excerpt is produced here.
When we wanted to know about her hopes and dreams, she said, "We want to train up the next generation as we ourselves have been here. We want to be associated with this kind of activities and make the teen age girls understand the true meaning of 'Learn to Live'. We also want to campaign from a bigger platform with the help of BAPSA for creating awareness regarding health and other adolescent issues among the young girls and boys. We want to be self–sufficient for our family and ourselves."
Rajoni faced many barriers from her family, friends and society when she got herself associated with the work. But after being properly counseled and convinced by the BAPSA counselors, her family members agreed to send her to the BAPSA Health centre.
Her friends also discouraged her saying that those were taboo subjects and she should not talk about them. But Rajoni said that she was convinced that young people should learn about them for their own good, to lead a healthy life in future.
Describing her activities at BAPSA centre she narrated that they work on teenage mental and physical health there. She mentioned that they attended a UNFPA-The Daily Star program on youth at The Daily Star center. They also delivered a lecture at Marie Stopes in front of 60 young girls and boys. They have to go to different programs at different places; like going to slums in ten groups and deliver lecture on health issues to ten people/ adolescent girls at various areas/ fields/ wards. "In total, per year, we educate at least 40-50 adolescent girls including their parents, " said Rajoni.
Talking about her expectations from the government, Rajoni said that the government should help and support the NGOs that work for the uplift of young people like her. "As we are becoming mother and taking responsibility of the future generation, our government should give special attention to us." She said with a smile.
Interviewed by Sohel Rana.