Education/Research
Prof. Serajul Islam Chowdhury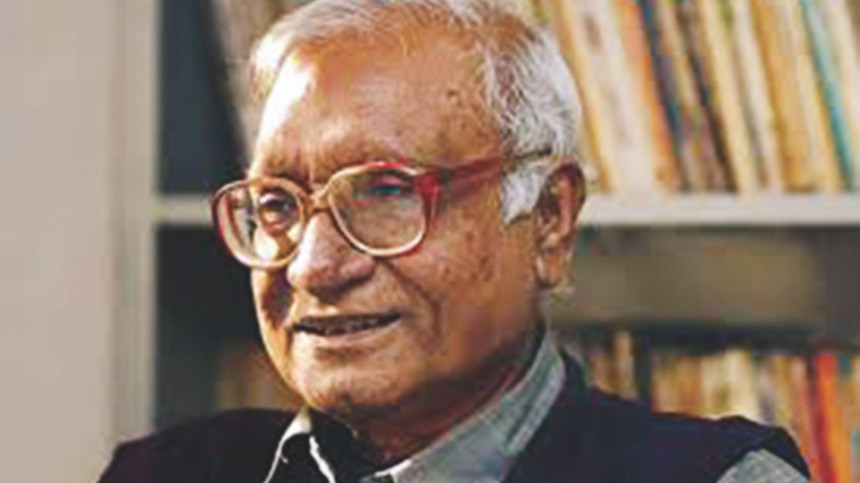 Prof. Serajul Islam Chowdhury, a renowned academic, author, critic and columnist, is a voice against injustice. Born on June 23, 1937 in Baroikhali village, Munishiganj, Prof. Choudhury has played a significant role in inspiring people to join the struggle for fundamental rights, justice and economic emancipation through his work as an academic and activist. 
After completing his high school education, Prof. Choudhury expressed his desire to be a novelist but his father wanted him to get a degree in economics and join the civil service. Ultimately, on a note of compromise, he enrolled with the English Department at the University of Dhaka after obtaining an arts degree in 1952 from Notre Dame College. After receiving his Masters degree in 1956, Professor Choudhury worked briefly with Haraganga College in his home district, and Jagannath College in Dhaka. He later went on to obtain his PhD in English Studies from Leeds University, UK, and enrolled at Leicester University, UK, for his doctoral studies. 
After deciding to not join the civil service to be a bureaucrat, Prof. Choudhury joined the Department of English, Dhaka University, as a lecturer in 1957. In the following four decades, he taught students, wrote essays and headed the department as its dean, while penning several academic and research papers. He was the first deparment head to offer PhD degrees in English at Dhaka University. 
Popular among his students as SIC sir, Professor Choudhury has consistently spoken out against intolerance, autocracy, imperialism, land grabbing, river pollution and felling of trees in class and outside. He has in Bangla and English – the Dhaka Bishyabidyalay Patrika for 15 years and the Dhaka University Studies for 9 years. He founded the University Book Centre in 1978 and the Centre for Advanced Research in Humanities in 1986. He followed this up with the Samaj Rupantar Adhyayan Kendra (Centre for Studies on Social Transformation), which works towards spreading awareness about democracy and equality of rights and opportunities. 
Professor Choudhury is the editor of Notun Diganta, a periodical on literature and culture that usually features thought-provoking articles on various human, environment and social issues. He was also a frontline leader of Bangladesh Lekhak Shibir, a literary and cultural organisation, and has written over 25 books which reflect the kind of objectivity that has always endeared him to his readers. Currently professor emeritus of Dhaka University, Professor Choudhury was recognised with the Ekushey Padak Award and the Bangla Academy Award for his contribution to language and literature.  
His commitment to bring an end to the injustices of the world, and protect nature from the intrusion of human activities, continues to inspire generations of Bangladeshis.