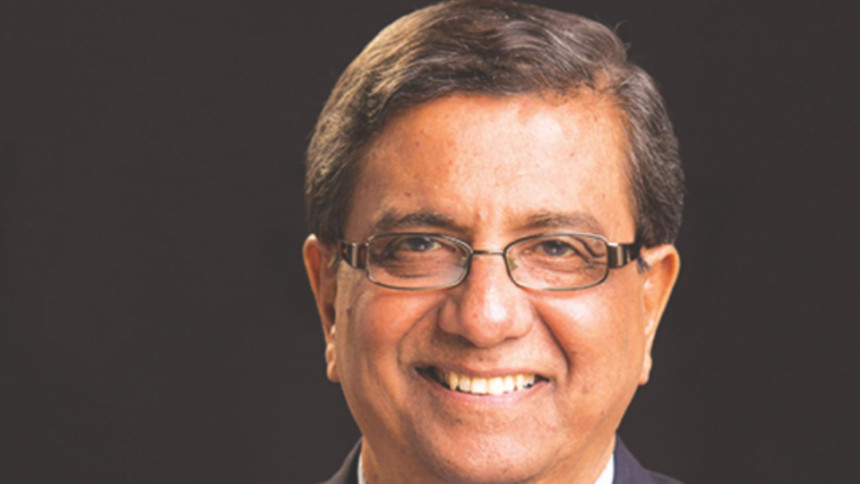 Matiur Rahman is the Editor and Publisher of the daily Prothom Alo (First Light), the highest circulated newspaper of Bangladesh. Prothom Alo was launched in November 4, 1998 and he has been the Editor of this leading Bengali daily since then. 
The newspaper's nonpartisan and uncompromising stance towards presenting the truth as well as its constructive advocacy and unsparing editorials attracted legions of readers in no time and consequently it became the most trusted and respected newspaper of the country. In its journey, Prothom Alo has broken all the prevalent circulation, readership and revenue records of the print media industry of Bangladesh and is relentlessly pursuing to take itself to newer heights.
Matiur Rahman has pursued a vigorous editorial policy of strengthening democracy and establishing fundamental human rights. His occasional column 'Commentary' has gained tremendous popularity among readers. 
Before launching the daily Prothom Alo, Matiur Rahman worked as the Editor of the weekly Ekota from 1970 to 1991 and the daily Bhorer Kagoj from 1992 to 1998.
Matiur Rahman was born in January 2, 1946. He completed his Post Graduation Degree in Statistics from Dhaka University in late 60s. During his student life he was actively involved in student politics and was the Central Leader of the then largest student organisation, Bangladesh Students' Union, from 1962 to 1969. He was also the General Secretary of Dhaka University Sangskriti Sangstha, a cultural organisation of Dhaka University, from 1965 to 1968. 
Matiur Rahman was active in leftist politics of Bangladesh and was one of the central leaders of the Communist Party of Bangladesh (CPB) from 1973 to 1990. As a key person in Dhaka he helped to organise South Asian Association for Regional Cooperation (SAARC) Election Observer Team, which was initiated by Ethnic Study Centre of Sri Lanka and funded by NORAD for the National Parliament Election of Bangladesh in 1991 and 1996. He was also a member of the non-governmental SAARC Election Observer Team for Pakistan National Election held in 1997 and 2002. He attended numerous international seminars and conferences in many countries around the world. 
The Ramon Magsaysay Award Foundation recognised Matiur Rahman's relentless efforts in 2005 to create mass awareness against acid violence and collect funds to help acid burnt women through Prothom Alo and Prothom Alo Trust in 2005. He was described as "the navigator of positive social and cultural change" in Bangladesh. 
He loves to read books and is also interested in collecting paintings.